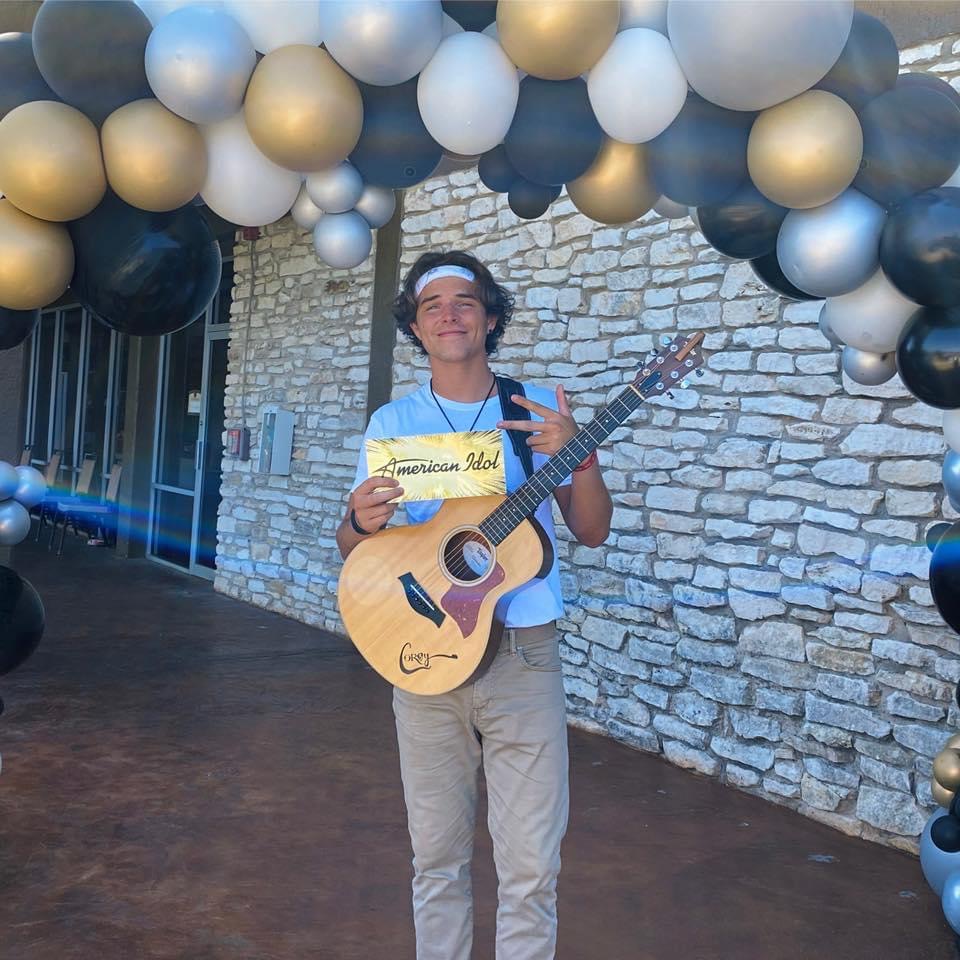 Chattooga County's American Idol golden ticket winner Corey Curtis recently talked with AllOnGeorgia about his Hollywood week. American Idol is currently airing the Hollywood Week segment although it was recorded several weeks ago.
"Hollywood week was one of the most exhilarating, stressful and tiring weeks of my life," Corey said.
Corey had this to say when asked what a typical day in Hollywood was like:
"I would wake up every morning at the crack of dawn and stay busy all throughout each day. From all kinds of interviews to filming different segments, I definitely had my hands full. When it came down to actually performing though, I would always black out, in the good way from exhaustion."
"Standing on the Orpheum Theater stage, the adrenaline rush was absolutely unreal," Corey said. "This is all I've ever wanted, to be heard on a platform like this."
In Hollywood, Corey met up with all the other golden ticket winners.
"Coming together with all the other golden ticket contestants I wasn't sure what to expect," Corey said. He wasn't sure if the other contestants were going to be extremely competitive and full of themselves or accepting and supportive.
"I soon came to find out that it was the second one. Not only was it the most talented group of people I've ever been around but also the most loving and encouraging group of people. The way we had each other's backs, you wouldn't even think it was a competition. Made some lifelong friends and connections in Hollywood, and that was the best part of the whole week. The people I met."
So far during Hollywood week Corey has only had a few brief precious seconds of airtime. "Regardless of how far I make it, or how much airtime I get, Katy Perry, Lionel Richie and Luke Bryan now know who Corey Curtis is. How cool is that?"
Pretty dang cool for a kid from Chattooga County.
About Corey Curtis:
Corey started music at the young age of ten when he taught himself how to play the drums at church. He was in a Christian band with his brothers called "The Young Disciples". From the drums he went on to learn to play the guitar, piano and ukulele.
Corey is a 2019 graduate of Chattooga High School
To read more about Corey:
Corey gets Golden Ticket on 'American Idol', he's going to Hollywood