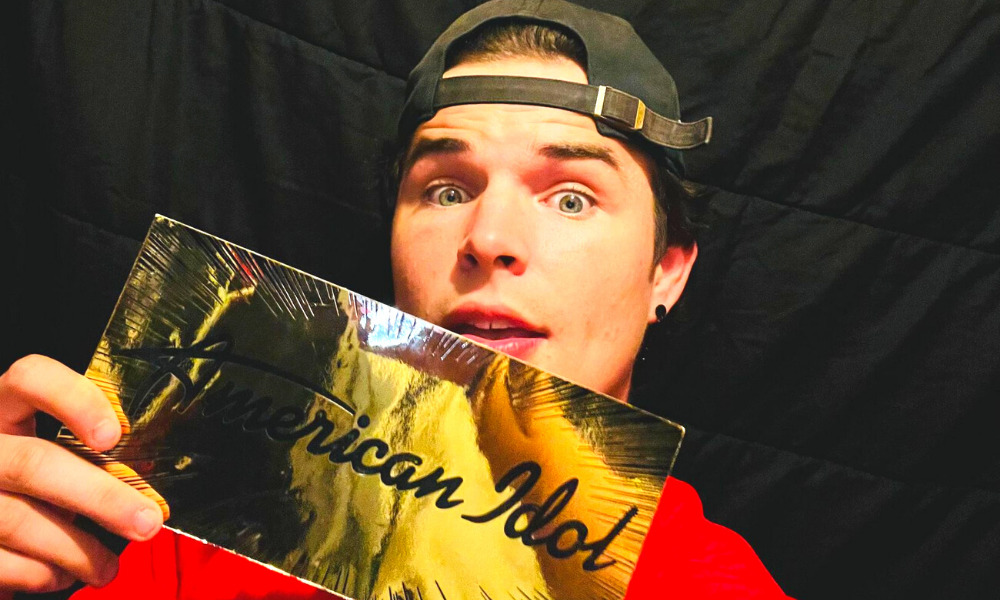 A Georgia native is going to Hollywood after receiving the coveted golden ticket on "American Idol".
Corey Curtis, 21, of Chattooga County got a golden ticket and is going to compete in Hollywood  to be the next American Idol
Corey told AllOnGeorgia he had a surprise for American Idol judges, Katy Perry, Lionel Richie and Luke Bryan when he reached the audition room in Austin, TX– a cookie cake.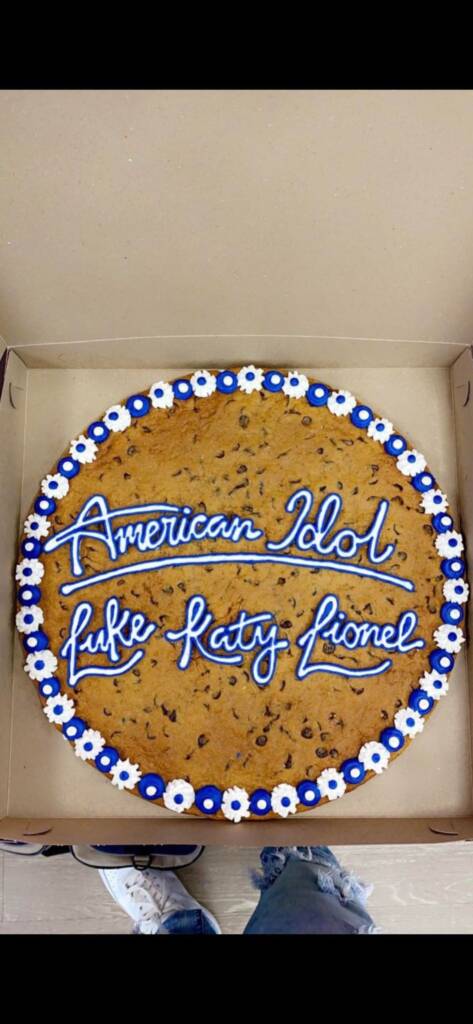 "The moment I walked into the room, saw the judges and realized that it was actually happening, I was hit by this nervous but euphoric feeling. A once in a lifetime opportunity was right at my finger tips, and all I could think was 'This is your moment. Don't mess it up'," Corey said.
There is plenty to the story of how Corey ended up auditioning for American Idol. "Well actually, I didn't plan on going on idol this season, I was discovered," Corey explains.
"I wrote a song about my ex called 'With Me' and posted a snippet of it on Instagram," Corey said. "Shortly after I posted it,  I was DM'd by an American Idol casting producer who saw my video, and he asked if I wanted to pursue the new season. Of course, I said yes!"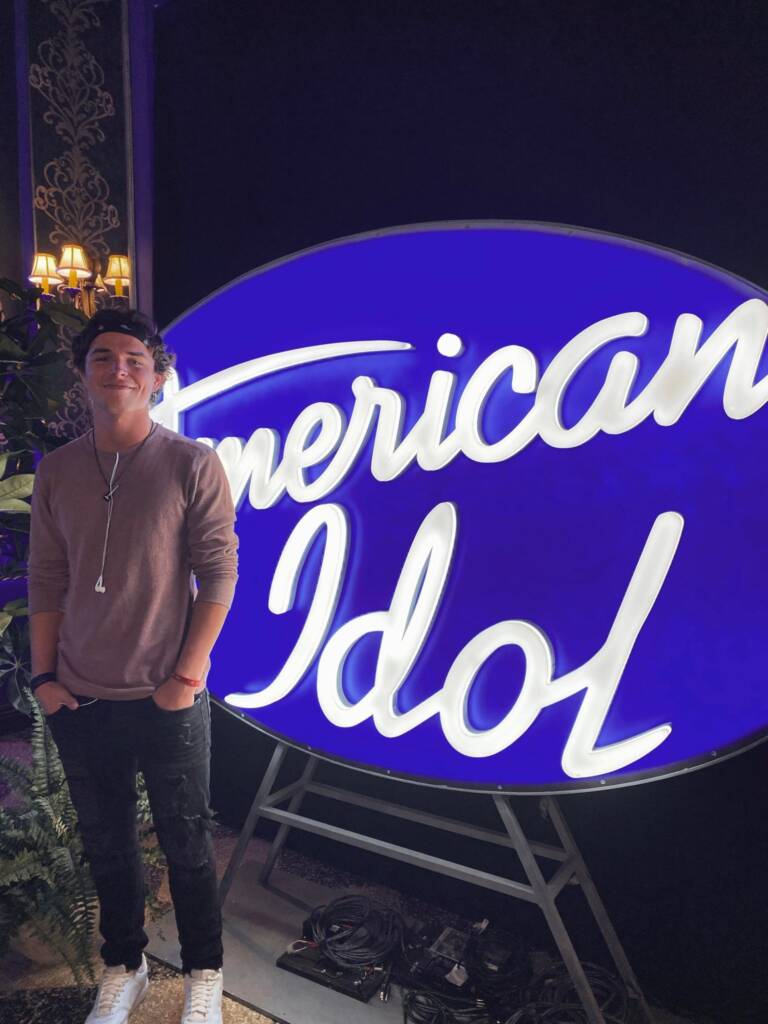 After he said yes, American Idol producers set up a series of zoom interviews where Corey performed several songs and answered questions. Once he got through that process he was told his audition would be in Austin, TX.  The flight would be Corey's first time in an airplane.
Approximately 100,000 people audition for American Idol each season in hopes of emulating the kinds of careers that Kelly Clarkson, Carrie Underwood and Jennifer Hudson have established. Out of those 100,000– Corey Curtis of rural Chattooga County got his golden ticket to Hollywood.
Corey told AllOnGeorgia Luke was the first to give him a yes, Lionel followed and Katy told him to 'bring the frosting to Hollywood' a reference to the cookie cake.
Corey will be hosting a Facebook live event to tell everyone more about his golden ticket! "Speaking of the experience, everybody set your reminders for Tuesday at 7 PM ET because I am going live on FB and Instagram to sing my audition song and talk about my experience!!"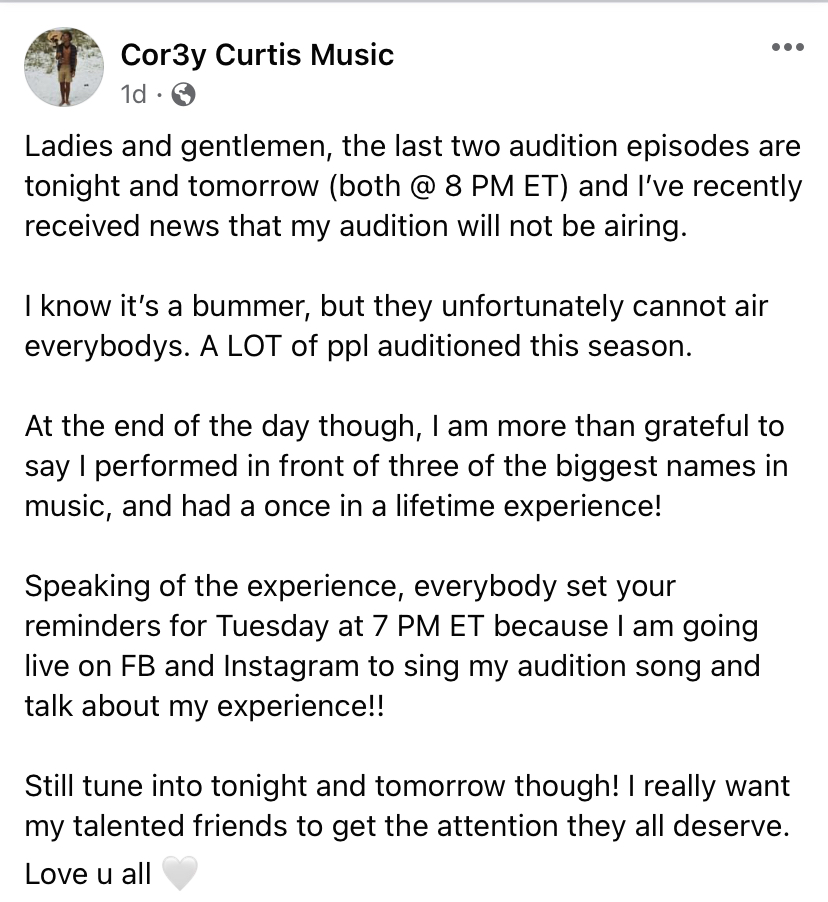 How to keep up with Corey:
Facebook: https://www.facebook.com/coreycurtismusic
Instagram: https://www.instagram.com/cor3ycurtismusic/
How to watch American Idol season 20
American Idol airs on ABC, one of the major four U.S. networks that is available to any viewer that has a traditional cable/satellite pay-TV subscription or a TV antenna to receive their local ABC station signal. The network is also available on live TV streaming services like FuboTV, Hulu with Live TV and YouTube TV.