Donate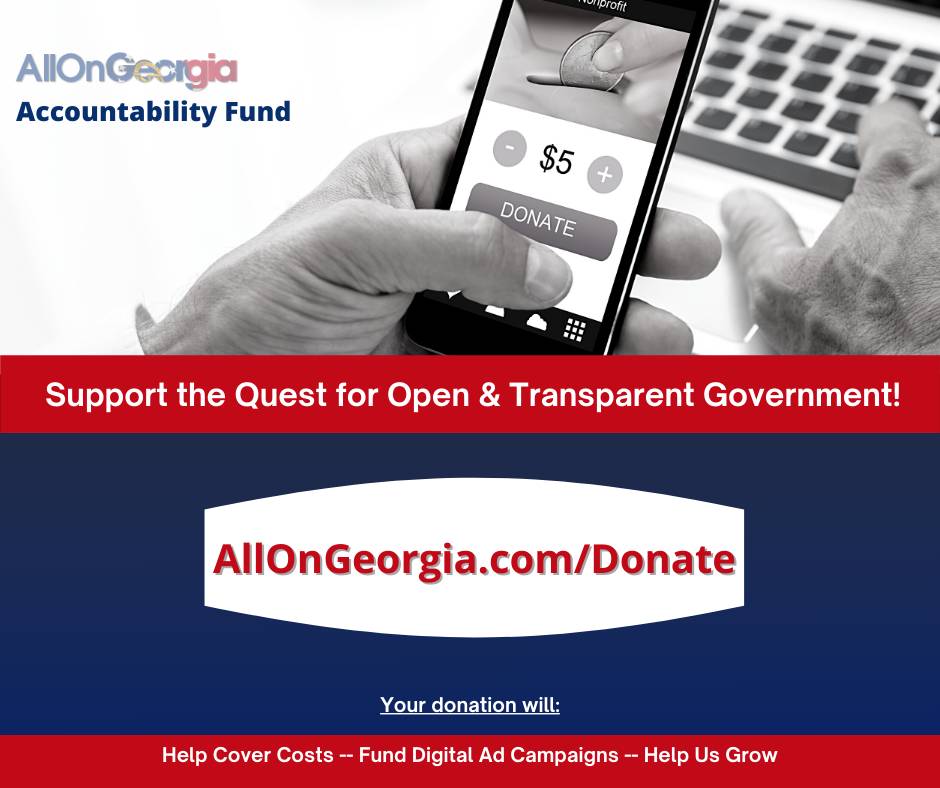 The AllOnGeorgia Accountability Fund was established to accept donations from the community to assist in advancing the cause of transparency and accountability in local and state government.
By donating* to the fund, you'll help cover the costs incurred in the quest for open government — including payments for public records, legal fees associated with open government law disputes, and digital media campaigns to heighten awareness on issues.
Each month, an "Accountability Report" will be published highlighting the number of counties covered, public meetings streamed, requests for public records filed, and investigative hours spent advocating for public oversight.
Support the cause of fact-based reporting and transparency in government!
You can mail a check to:
AllOnGeorgia Accountability Fund
P.O. Box 526
Statesboro, GA 30459
You can donate securely through Stripe:
(NOTE: We are charged 2.9% on online payments)

"The Founding Fathers gave the free press the protection it must have to…bare the secrets of government and inform the public."
— Hugo Black, Former Justice of the Supreme Court of the United States
*donations are not currently tax deductible.