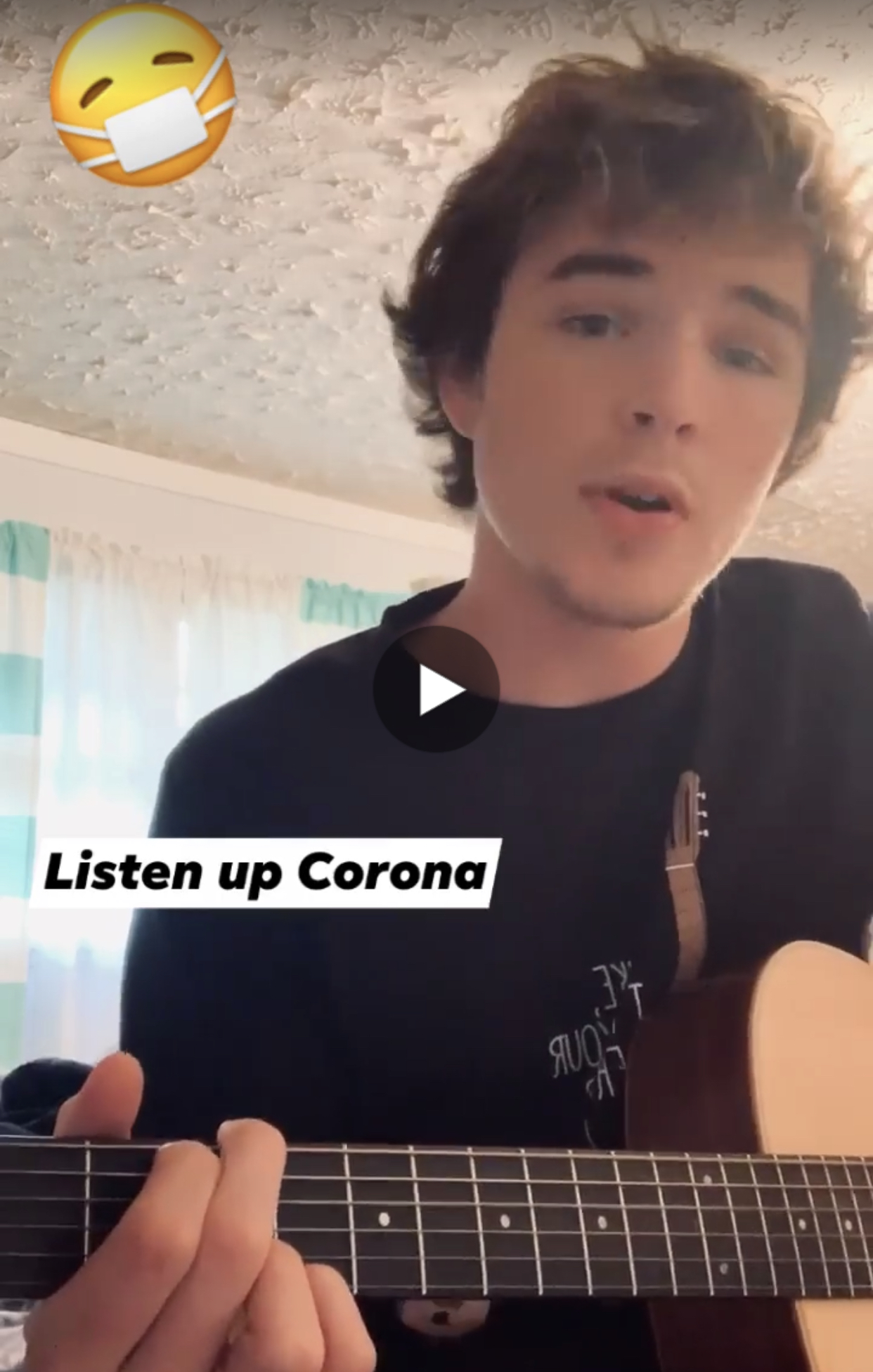 A Summerville resident is using the down time from the COVID-19-induced quarantine to entertain the internet with a fantastic song, "Listen up Corona".
Nineteen year-old Corey Curtis posted the video on Facebook of his COVID 19 song. "I was tired of seeing all the negativity on the news and media, so I just went in my room and wrote this song in less than 20 minutes," Curtis said.
In the song, Curtis in a laid-back Jack Johnson style, sings lyrics of the hardships of quarantine, toilet paper shortages, panic, cleared store shelves and hand washing.
"Oh COVID 19 what have you done to me, people going crazy like it's World War Z,
They cleared out all the Walmart shelves
Hand sanitizer is so hard to find, oh wait I found a $3,000 bottle online."
My message to the Corona Virus, compiled together in a song 😂😷 Y'all make this go viral, we need a little less negativity these days from the media!! #coronavirus #coronaapocalypse 🧻

Posted by Corey Curtis on Tuesday, March 17, 2020
It's got us laughing…even when it feels like there is not too much to laugh about. Hopefully it does the same for you. Thanks Corey!
About Corey Curtis:
Corey started music at the young age of ten when he taught himself how to play the drums at church. He was in a Christian band with his brothers called "The Young Disciples". From the drums he went on to learn to play the guitar, piano and ukulele.
Corey is a 2019 graduate of Chattooga High School and is currently attending GNTC majoring in business, but he says his heart is in music, "I'd love to be on the radio or stage one day inspiring millions."