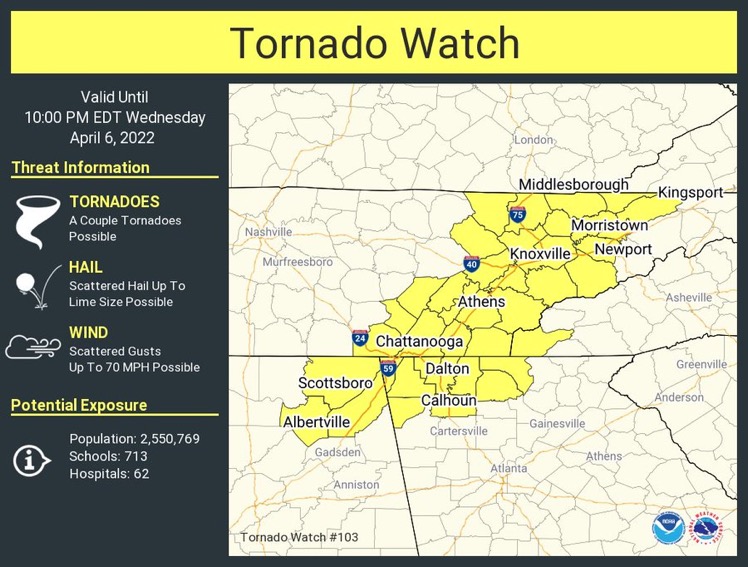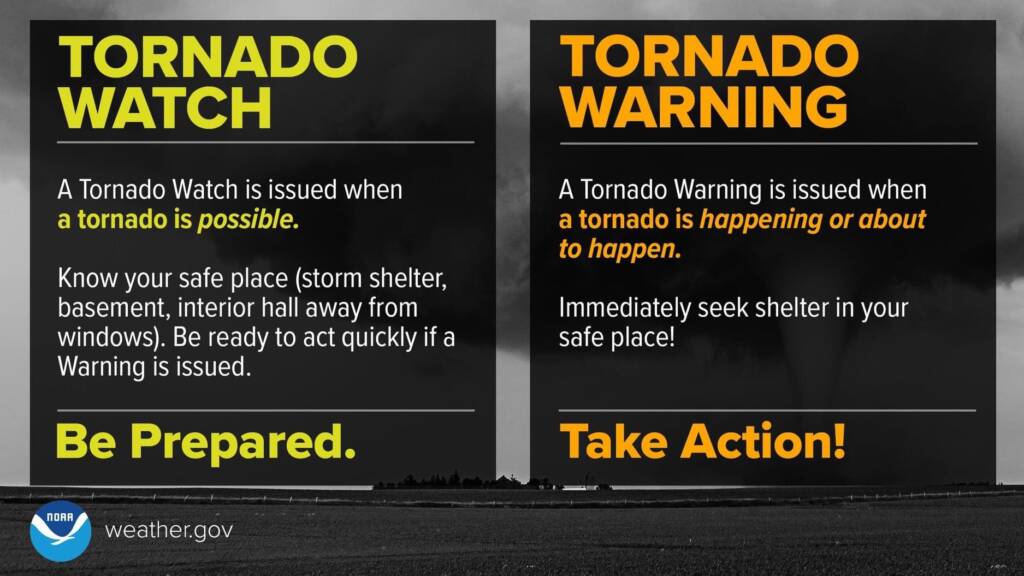 A tornado watch has been issued for parts of Alabama, Georgia, North Carolina and Tennessee until 10 PM EDT.
THE NATIONAL WEATHER SERVICE HAS ISSUED TORNADO WATCH 103 INEFFECT UNTIL 10 PM EDT THIS EVENING FOR THE FOLLOWING AREAS IN GEORGIA THIS WATCH INCLUDES 9 COUNTIES IN NORTH CENTRAL GEORGIA FANNIN GILMER IN NORTHWEST GEORGIA CATOOSA CHATTOOGA DADE GORDON MURRAY WALKER WHITFIELD THIS INCLUDES THE CITIES OF BLUE RIDGE, CALHOUN, CHATSWORTH, COHUTTA WILDERNESS, COLWELL, DALTON, DIAL, ELLIJAY, EPWORTH, FORT OGLETHORPE, HEMP, HIGDON, LAFAYETTE, SUMMERVILLE, AND TRENTON.
Chattooga County is under a Tornado Watch until 10:00 p.m. this evening. A watch means a tornado is possible and now is the time to start planning in case a "warning" is issued.