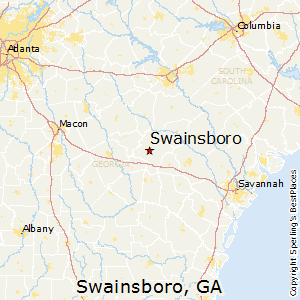 Arrests related to a series of shootings have one small town police chief saying the town briefly resembled a "war zone."
Swainsboro Police Chief Randy Ellison told local media outlets that at least five people were shot last week in a two day period. Two of the victims included a 59-year-old man and his 11-year old grandaughter, the Associated Press reported Sunday. They were sitting on a porch when they were shot and one of the victims is facing lifetime paralysis.
The town of 7,500 in southeast Georgias Emanuel County was shocked by the news.
The Emanuel County Sheriff's Office and the Swainsboro Police Department have since arrested four people, two of which are juveniles. Ellison told the media that the shootings all appear to be gang-related and more violence has been threatened.
One person was shot Wednesday and four more were shot Thursday. Two other people were injured in a vehicle crash related to the shootings.