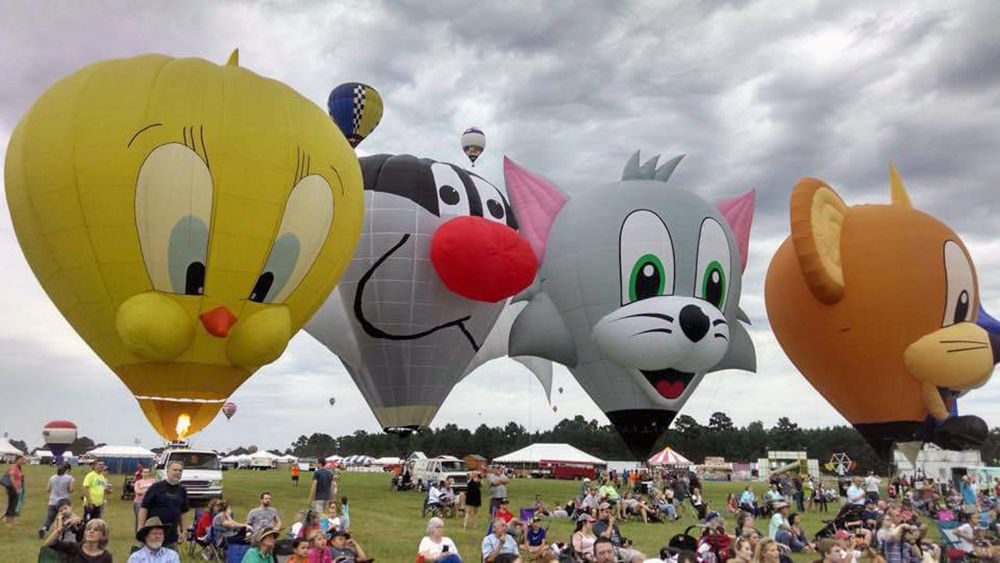 After a hiatus of several years, the Northwest Georgia balloon festival is returning, this time to Richard B. Russell Airport in Rome (

304 Russell Field Rd NE)

.
The annual event, which drew thousands of spectators during its run from 2008 to 2012 was held in Chattooga County. The Rome Balloon Festival is scheduled for September 14th  and 15th, 2018.
Menlo, Georgia natives and organizers John Cavin and Jeremy Kwaterski will be bringing their cartoon character balloons to the event this year.  They will have over 20 hot air balloons.
There will be plenty of kids things to do with an aerial show, car and aircraft show, inflatables, arts and crafts vendors, food truck pavilion and tethered hot air balloon rides. Visitors can view aerial stunts by Tiger Flight and beautiful airplanes on display from the Museum of Flight.
Don't miss the crowd favorite the Moon Glow at the end of the night!
Admission: $10 Admission. 2 and under free. The Rome Balloon Festival will also have a "fair weather guarantee" in the event of bad weather we will allow you to use your tickets the following day or next year.
The Museum of Flight is dedicated to raising awareness of aviation and the important role it has played in shaping our nation's history. Not only do we provide displays, a vast collection of historic flight and military memorabilia and maintain these planes, the museum also donates to the local children's hospital.
For more information:  www.romeballoonfestival.com