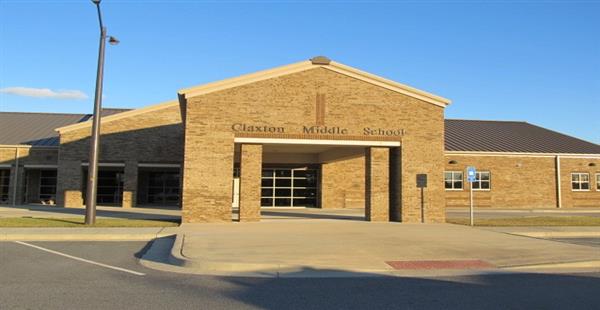 State School Superintendent Richard Woods announced Monday that the official names of the 2018-19 Student Advisory Council had been released. Among those was a student from Evans County, according to information released to AllOnGeorgia from the Georgia Department of Education.


7th grade Claxton Middle School student Mollie Lane will serve on the Middle School Council. She is the only Evans County student to be named and no students from the region, with the exception of Wayne County, were named either.
Members were selected from a pool of nearly 1,000 applicants who applied to serve on the council. Students were chosen based on the strength of their essay answers, which focused on their ideas for public education as well as their community service experience. The students selected attend public schools all over the state, in every RESA district in Georgia.
Throughout the school year, these middle and high school students will meet with Superintendent Woods to discuss the impact of state policies in the classroom. Members of the Student Advisory Council will also discuss other issues related to education, serve as the Superintendent's ambassadors to their respective schools, and participate in service projects to benefit schools and students.
"Every day, I'm faced with choices that will directly affect Georgia's kids," Superintendent Woods said. "Because of the students who serve on this council, I'm better able to make sound, informed decisions. I deeply value their input and involvement."
Meetings of the Student Advisory Council will be held October 10, November 28, February 5, and May 13 for middle school students and October 11, November 29, February 6, and May 14 for high school students. Details will be sent via email to selected students.
See the full liste below:
2018-2019 Student Advisory Council – Middle School
| | | | | |
| --- | --- | --- | --- | --- |
| First | Last | Grade | RESA | School System |
| Aaron | Yang | 7 | Northeast Georgia | Oconee County |
| Addison | Payne | 8 | Northwest Georgia | Bartow County |
| Anna | Rinker | 8 | Southwest Georgia | Grady County |
| Aurelia | Brown | 7 | Northeast Georgia | Commerce City Schools |
| Autumn | Parham | 8 | Pioneer | Lumpkin County |
| Barrett | Nardi | 8 | Heart of Georgia | Dodge County |
| Belle | Solomon | 7 | West Georgia | Troup County |
| Brayden | Fuentes | 8 | North Georgia | Cherokee County |
| Brett | Lance | 8 | Northwest Georgia | Bartow County |
| Brice | Nunnallee | 8 | Central Savannah | Columbia County |
| Camryn | Vaughn | 8 | Heart of Georgia | Dodge County |
| Chance | Ruiz | 7 | Central Savannah | SAIL Charter |
| Charlie | Wheeler | 7 | Northeast Georgia | Jackson County |
| Chason | Bell | 7 | Metro | Gwinnett County |
| Cooper | Davis | 8 | Metro | Fulton County |
| Corey | Suber | 7 | Northeast Georgia | Commerce City Schools |
| Dani | Mendell | 7 | Northeast Georgia | Oconee County |
| Daven | Sears | 8 | Chattahoochee-Flint | Quitman County |
| Dee | Oliver | 8 | Pioneer | Franklin County |
| Diya | Rao | 8 | Griffin | Henry County |
| Emily | Pahuamba | 8 | Pioneer | Habersham County |
| Emma | Harris | 8 | Middle Georgia | Peach County |
| Eres | David | 8 | Griffin | Henry County |
| Gabriella | Miller | 8 | Middle Georgia | Monroe County |
| Gianna | Thompson | 7 | Metro | Forsyth County |
| Grace | Risinger | 8 | Northwest Georgia | Paulding County |
| Grant | Miller | 8 | Metro | Cobb County |
| Hadleigh | Bell | 8 | First | Wayne County |
| Hannah | Cortes | 8 | First | Appling County |
| Harrison | Whitmore | 8 | Griffin | Griffin-Spalding County |
| Ila | Prabhuram | 8 | North Georgia | Cherokee County |
| Isabella | Cardoza | 7 | Griffin | Henry County |
| Isabella | Salcedo | 7 | Coastal Plains | Lowndes County |
| Jack | Gaines | 8 | Pioneer | Franklin County |
| Jackson | Hill | 7 | Coastal Plains | Valdosta City Schools |
| Jason | Jones | 8 | Metro | Decatur City Schools |
| Jenna | Woodard | 8 | Heart of Georgia | Dodge County |
| Jessica | Hicks | 8 | West Georgia | Coweta County |
| Jessica | James | 7 | Middle Georgia | Georgia Academy for the Blind |
| Jodi | Lopez | 8 | Southwest Georgia | Grady County |
| John | Lane | 7 | Central Savannah | Columbia County |
| Kailey | Whigham | 8 | Chattahoochee-Flint | Quitman County |
| Katelyn | Barrett | 7 | First | Effingham County |
| Kendrian | Bell Jr | 8 | Metro | Clayton County |
| Kenzlee | Blanton | 7 | First | Wayne County |
| Kimora | Mowatt | 8 | Heart of Georgia | Laurens County |
| Kylei | Cutts | 8 | Coastal Plains | Tift County |
| Macire | Kebe | 8 | Metro | Gwinnett County |
| Mollie | Lane | 7 | First | Evans County |
| Nathaniel | Dula | 7 | Metro | Gwinnett County |
| Nigel | Savage | 8 | Griffin | Fayette County |
| Phillip | Porter | 8 | Metro | Forsyth County |
| Preston | Taylor | 8 | Northwest Georgia | Paulding County |
| Sara | Gore | 8 | Central Savannah | Jefferson County |
| Sean | Czerner | 8 | North Georgia | Cherokee County |
| Simon | Toney | 8 | Central Savannah | Columbia County |
| Sofia | Ali | 7 | Middle Georgia | Bibb County |
| Trenton | Brockington, Jr. | 8 | First | Savannah-Chatham County |
| Trevor | Booton | 8 | West Georgia | Troup County |
| Ty'Zairea | Ceaser | 8 | Chattahoochee-Flint | Quitman County |
| Vyjayanthi | Burma | 8 | Metro | Fulton County |
| Walker | Barrett | 8 | Pioneer | Hall County |
2018-2019 Student Advisory Council – High School
| | | | | |
| --- | --- | --- | --- | --- |
| Student | Grade | RESA District | School | District |
| Aaliyah Phillips | 11 | West Georgia | East Coweta High School | Coweta County |
| Aaron Brooks | 10 | Middle Georgia | Jasper County High School | Jasper County |
| Aaron Johnson | 11 | Metro | Westlake High School | Fulton County |
| Abby Matthews | 11 | Northwest Georgia | Woodland High School | Bartow County |
| Alana Murray | 10 | Metro | Alliance Academy for Innovation | Forsyth County |
| Alex Benoit | 10 | Northeast Georgia | Oconee County High School | Oconee County |
| Alexandra Cochon | 9 | Okefenokee | Ware County High School | Ware County |
| Alexandra Comportie | 12 | Middle Georgia | Houston County High School | Houston County |
| Andres Batocletti | 9 | Metro | Kennesaw Mountain High School | Cobb County |
| Annabelle Howard | 9 | Okefenokee | Charlton County High School | Charlton County |
| Arnav Jain | 11 | Metro | Gwinnett School of Mathematics, Science and Technology | Gwinnett County |
| Audrey Long | 12 | Metro | Chapel Hill High School | Douglas County |
| Austin Daman | 12 | North Georgia | Gilmer High School | Gilmer County |
| Ben Trofemuk | 11 | Middle Georgia | Academy for Classical Education | Bibb County |
| Brady Jacobs | 12 | Northwest Georgia | Coosa High School | Floyd County |
| Caleb Moore | 12 | Southwest Georgia | Thomas County Central High School | Thomas County |
| Caleb Smith | 12 | Heart of Georgia | Wheeler County High School | Wheeler County |
| Cameron Cromer | 9 | Southwest Georgia | Westover High School | Dougherty County |
| Caroline Beach | 11 | Northeast Georgia | Madison County High School | Madison County |
| Chandler Harris | 9 | Griffin | Impact Academy | Henry County |
| Cristian Vergara | 12 | Northwest Georgia | Dalton High School | Dalton City |
| Daizha Outlaw | 12 | Middle Georgia | Mary Persons High School | Monroe County Schools |
| Daley Culberson | 10 | Northwest Georgia | Ridgeland High School | Walker County Schools |
| Elizabeth-Anne Thornton | 10 | Coastal Plains | Valdosta High School | Valdosta City |
| Eva Hobson | 12 | West Georgia | Carrollton High School | Carrollton City |
| George Moore | 11 | Pioneer | Stephens County High School | Stephens County |
| Griffin Richie | 10 | Metro | Henry W. Grady High School | Atlanta Public Schools |
| Haley Alexander | 12 | Coastal Plains | Tift County High School | Tift County |
| How'Ron Nesbitt | 11 | Metro | Mill Creek High School | Gwinnett County Schools |
| Imani Gunnison | 11 | Metro | Heritage High School | Rockdale County |
| Isabella Martinez | 11 | First District | Richmond Hill High School | Bryan County Schools |
| Isabelle Kinsey | 9 | Pioneer | Dawson County  Junior High | Dawson County |
| Janea Clark | 11 | Chattahoochee-Flint | Stewart County High School | Stewart County |
| Jersey Scott | 10 | Oconee | Johnson County High School | Johnson County |
| Jordan Washington | 11 | Metro | Chapel Hill High School | Douglas County |
| Judy-Ita Charles | 12 | Middle Georgia | Georgia Academy for the Blind | State Schools |
| Justice Evans | 9 | Metro | Mundy's Mill High School | Clayton County |
| Kaitlin Quick | 11 | Pioneer | Stephens County High School | Stephens County |
| Kamissha Miles | 12 | Heart of Georgia | Dublin High School | Dublin City |
| Kandon Fears | 9 | Metro | DeKalb School of the Arts | DeKalb County |
| Kayana Barber | 9 | Southwest Georgia | Monroe Comprehensive High School | Dougherty County |
| Kaylee Tam | 10 | CSRA | Thomson High School | McDuffie County |
| Kerli Williams | 12 | First District | Jeff Davis High School | Jeff Davis County |
| Khidhr Kotaria | 10 | Chattahoochee-Flint | Columbus High School | Muscogee County |
| Khlanna Gibson | 10 | Griffin | Stockbridge High School | Henry County |
| Levi Bell | 11 | Northeast Georgia | Jefferson High School | Jefferson City |
| Maddie Key | 12 | Middle Georgia | Houston County High School | Houston County Schools |
| Maliyah Howell | 11 | Griffin | Upson-Lee High School | Thomaston-Upson County |
| Margaret (Megan) Chang | 10 | Metro | George Walton Comprehensive High School | Cobb County |
| Mary Beth Lowe | 9 | Metro | Forsyth Central High School | Forsyth County Schools |
| Mason Dill | 11 | West Georgia | Carrollton High Schools | Carrollton City Schools |
| Matthew C. Page | 11 | Coastal Plains | Lowndes High School | Lowndes County Schools |
| Myla Awuah | 12 | Metro | Charles R. Drew High School | Clayton County |
| Nealy Hiers | 9 | Coastal Plains | | Lowndes County Schools |
| Nigeria Demmons | 12 | CSRA | Academy of Richmond County | Richmond County Schools |
| Noah Buice | 11 | Griffin | Lamar County  High School | Lamar County |
| Ross LeRoy | 12 | CSRA | Lincoln County High School | Lincoln County |
| Sage Perez | 11 | First District | Glynn Academy High School | Glynn County |
| Sydney Bell | 11 | Oconee | North Oconee High School | Oconee County |
| Tirth Patel | 10 | Southwest Georgia | Pataula Charter Academy | Pataula Charter Academy |
| Victoria Clark | 12 | Metro | Jonesboro High School | Clayton County |
| Zakwan Khan | 11 | North Georgia | Woodstock High School | Cherokee County |