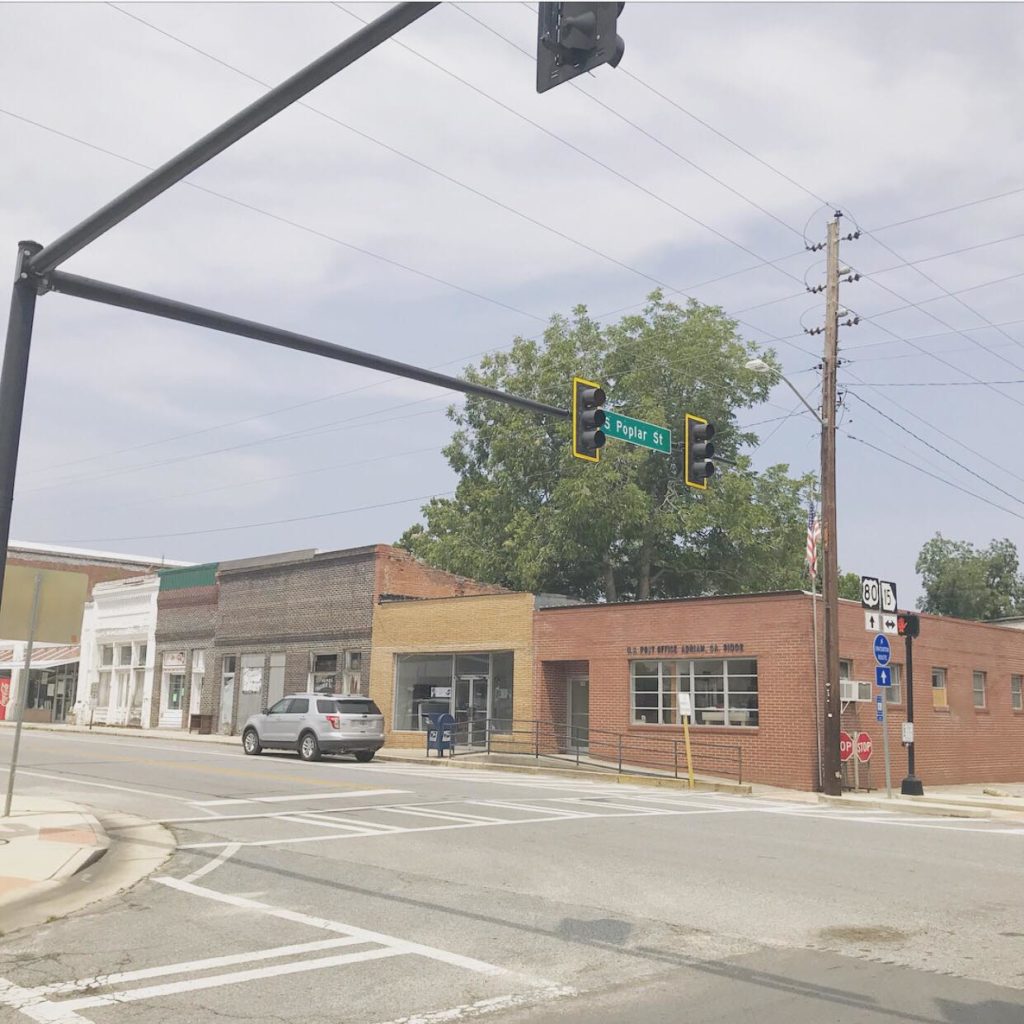 The City of Oak Park has hired a new city clerk after the abrupt departure of Monica Slater, but according to city officials in the town of her last employment, the new clerk left on less than friendly terms.
Oak Park City Clerk LoriAnn Trammell began working with the city in late July, pending approval of the Oak Park City Council at the August council meeting. She was approved unanimously on August 6, with Kevin Head absent, despite Council never voting to accept the resignation of Slater.
No questions were asked, but Councilwoman Elaine Strange and Councilman/Mayor Pro-Tem Royce Dismuke, conducted the interviews of the candidates. Dismuke did tell the room that some bartenders applied and Trammell had experience in city government, which was a plus on her resume. Trammell was the city clerk in Adrian, which is split between Emanuel County and Johnson County, for three years before coming to Oak Park.
AllOnGeorgia filed an Open Records Request to obtain the personnel file of Trammell and to obtain minutes from council meetings in which the employment status of Trammell was discussed. They were provided by the current clerk in Adrian, Stephanie Jean.
Personnel File from the City of Adrian
The personnel filed from the City of Adrian indicates that Trammell served as the city clerk,
the police department clerk, and the elections superintendent for Adrian. She was hired officially on March 9, 2015.
Her file contained certifications from the Georgia Municipal Association, the Georgia Secretary of State's Office and the Georgia Peace Officer Standards and Training Council (POST.) Trammell's job application also indicates previous employment experience at H&R Block, Dr. Forrest Marshall, and Jim Keeper Enterprises in Florida.
The personnel file also included a written reprimand of Trammell on May 22, 2018 signed by Adrian Mayor Kim Adams and Councilmember Zelda Sumner. The reprimand, also signed by Trammell, indicates 'insubordination and attitude' were the cause of disputes in City Hall.
Adrian-Trammell reprimand 5.22.18

Trammell's hours were reduced by a vote of Council during a June Council meeting in an effort to keep Trammell employed but encourage her to 'do better,' city officials said. It was a few weeks later, at the July 9, 2018 Council meeting, that Council voted to terminate Trammell for 'insubordination and failure to adhere to instructions directed by the City Council."
You can review the separation notice filed with the Georgia Department of Labor below.
Adrian - Trammell separation notice (1)

City Official Comments on Trammell's Employment
Mayor Kim Adams spoke with AllOnGeorgia on Tuesday about the termination. Adams said that problems arose near the end of Trammell's tenure when Trammell began meddling in police department activities and classifying calls made to and from the police department after 5:00 P.M. as "personal" and altered how police department phone bills were accounted for. According to Adams, Trammell, without the consent or approval of council, also began transferring funds within Quickbooks from the police department in an effort to compensate the city for police department activity. This was in addition to "constant altercations with the police department," Adams said.
"She was constantly undermining me and the Council," Adams said. "She would tell people who were looking for me that she didn't know where I was or that I was never around [city hall]." The mayor and council member positions in Adrian are part-time jobs.
Adams also said problems with the annual budget arose when, after repeated requests, Trammell failed to include all of the monthly and annual expenses for the city during the budget drafting process. Subsequently, the budget was off by several thousand dollars.
The vote to terminate Trammell was not unanimous. In a 3-2 decision, one council member wanted to offer Trammell another opportunity to rectify her relationship, but Adams said ultimately, the Council was against keeping Trammell on city staff given the moving of funds without council approval and the failure to act on council direction.
Issues after termination
Mayor Adams also said Trammell changed all the passwords for the software, accounts, and emails upon her termination and the City of Adrian had to contact a consultant to come on site to City Hall to assist and reset all passwords. After that was completed, Adams says the city was notified electronically that someone was logging in remotely from Oak Park, just after Trammell began working in Oak Park,  and that the consultant had to return to Adrian City Hall to secure the files and systems.
The City Attorney for Adrian, Trey Taylor, was contacted by city officials who were prepared to send a cease and desist letter to Trammell. "There were emails deleted, we don't even know what we've lost," Adams told AllOnGeorgia.
Adams said no one in Oak Park contacted her about Trammell's employment or for a reference. Mayor Larry Wilson allegedly contacted the current city clerk who recommended Wilson speak to the Mayor of Adrian as she was not permitted to speak on the employment history of Trammell, but Wilson declined.