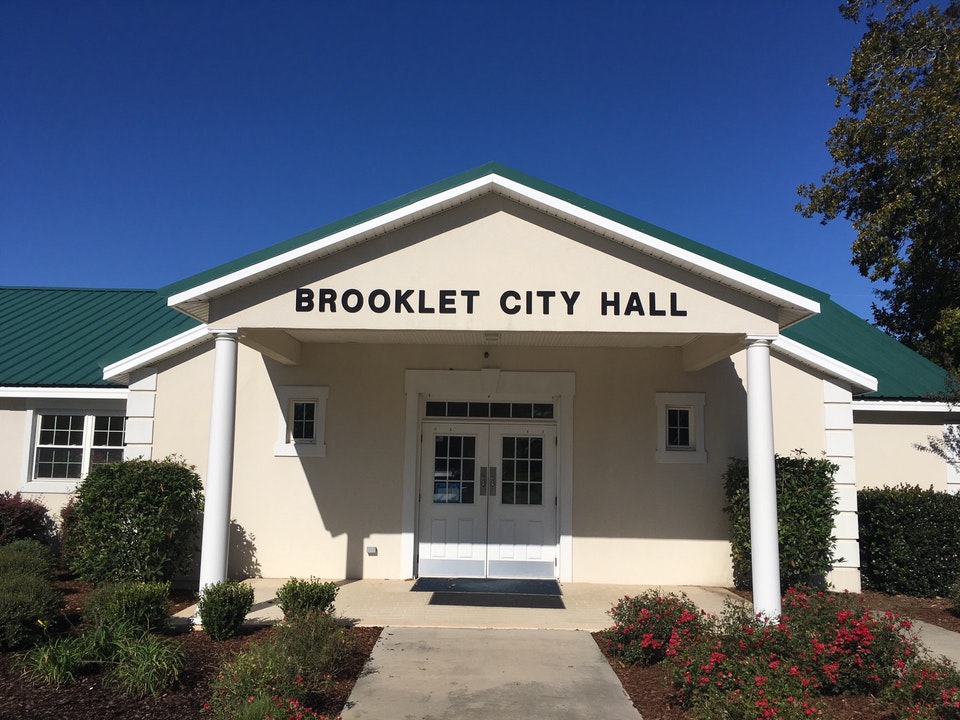 After increasing the millage rate during the last fiscal year, the City of Brooklet says it won't roll back the millage rate this year because the effects of the increase are still to be determined.

The Council made the decision to move forward with advertising the millage rate at the current 7.696 mills at Thursday's council meeting at City Hall.
"Rolling back the millage rate" would mean setting the millage rate at a point which would allow the city to collect the same amount of money as the previous year based on the current property valuations. The rollback rate for 2018 would be 7.541 mills.
Property values in Bulloch County have risen slightly, which means keeping the millage rate the same in the City of Brooklet would lead to a slight bump on property tax bills. City officials estimate the effects to be minimal, totaling roughly $10-20 per household and generating an additional $7,000 annually for the city.
The Bulloch County Board of Education rolled back their millage rate but the Bulloch County Board of Commissioners chose to keep theirs the same for 2018. The Commissioners are set to adopt the millage rate on Tuesday, August 21, 2018.
Brooklet city council members chose to keep the rate the same because a full year of tax collection at the new rate and value has not yet been completed and the full effect of the one mill increase last year has not yet been seen. Councilman Greg Schlierf advocated to keep the rate the same, saying "$7,000 doesn't sound like a lot but it could pay for someone's insurance for a year for a part-time police officer." Schlierf also said everything is getting more expensive. 
"As much as I hate to say it, I think we need to keep it at the 7.696," Councilman Randy Newman said.
Council directed City Administrator Angela Wirth to begin the process of advertising the millage rate and announce the hearings, with councilmemebrs Schlierf, Newman, and Griffith present. Council members Davis and Stanoff were absent.
The 2017 property tax increase in the City of Brooklet was the first increase in 16 years and the rate was set at 7.696 mills. You can read about the increase in 2017 here.
The Brooklet City Council will hold three hearings, as required by law, on the rate. Even though the rate is staying the same, if adopted, the city will collect more funds, and state law requires public hearings be held. Council set the date for those hearings on Thursday. They are scheduled as follows:
Thursday, September 13, 2018 at 10:00 a.m.

Thursday, September 13, 2018 at 2:00 p.m.
Thursday, September 20, 2018 at 6:00 p.m.
The next regular council meeting is scheduled for Thursday, September 20, 2018 at 7:00 P.M. Council is expected to adopt the millage rate formally at that time, following the public hearings.