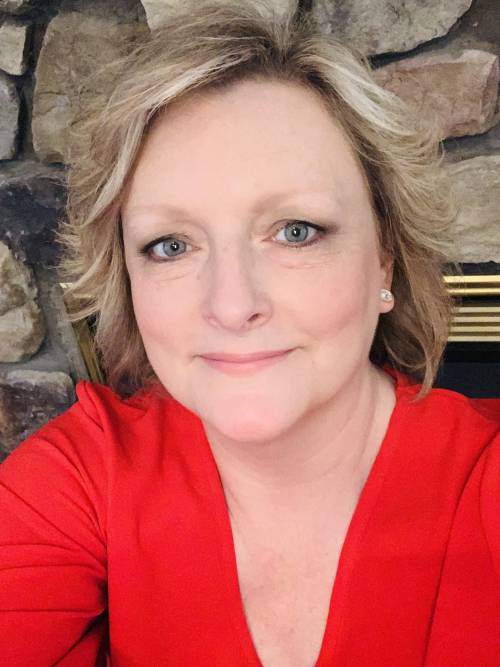 Sonya Foss Wilson has been named Dean of Industrial Technologies for Southeastern Technical College (STC), according to Teresa Coleman, Vice President for Academic Affairs.
Teresa Coleman said, "Sonya brings a lot of energy and passion to this position. We are very excited about Sonya joining our Academic Affairs leadership team and look forward to working with her to better serve our students and our communities."
In her new role, Mrs. Wilson will be responsible for overseeing the industrial technology programs for STC including Air Conditioning Technology, Automotive Technology, Basic CNC Technician, Commercial Truck Driving, Diesel Equipment Technology, Electrical Construction Technology, Electronics Technology, and Welding and Joining Technology. In addition, Sonya provides leadership to the Medical Assisting Program and to the Swainsboro Child Development Center.
Mrs. Wilson said she is motivated by the empowerment education and training provides in the lives of students. "I look forward to serving our eight-county service area in these high-demand professions. My goal is to work closely with program advisors, community members, business and industry representatives, area colleges, and high schools," said Wilson. "The Dual Enrollment program, for example, not only provides high school students access to transferable degree level general education courses, it allows students to learn a skilled trade and explore career options. In addition, our programs help the community's citizens obtain skills for new careers, gain skills necessary for job advancement, and earn a wage to support themselves and their family."
Mrs. Wilson has a Master of Education degree in educational leadership from Augusta University, a Bachelor of Science degree in math education from Georgia Southern University, and an Associate of Arts degree from East Georgia State College. She also secured additional graduate math credits to better serve the College's needs. Sonya graduated from Louisville High School.
Mrs. Wilson has taught math for 24 years. She taught two years in high schools – Swainsboro High School and Thomas Jefferson Academy, seven years at Sandersville Technical College – now Oconee Fall Line Technical College, and the remaining years at Swainsboro Technical College – now Southeastern Technical College. She has been nominated by her peers four times, under three colleges, for the Rick Perkins Award for Excellence in Technical Instruction. She was awarded Instructor of the Year at two colleges.
Mrs. Wilson has served as an academic leader throughout her career in capacities such as the interim Tech Prep coordinator, Summer Educator Academy coordinator, program advisor, in-house accreditation team member, Quality Enhancement Plan Leadership Team member, Georgia Virtual Technical Connection (GVTC) coordinator, Blackboard point of contact, department chair of General Education & Personal Services, and mentor for many new and adjunct instructors.
Mrs. Wilson lives in Emanuel County with her husband James, and son Kip, a sophomore at Georgia Southern University.
This is a press release from STC.