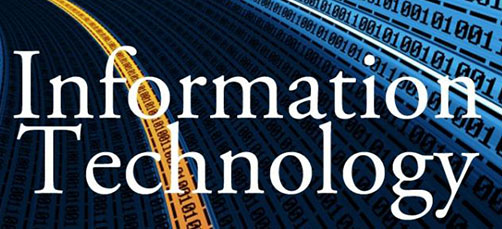 A questionable email that invaded inboxes of people all over the area Friday morning has not compromised the Muscogee Board of Elections & Registration computer system, Director of Information Technology Forrest Toelle said Friday afternoon.

The questionable email indicates that it was sent by Director of Elections Nancy Boren and once the bogus message began to circulate Friday morning she contacted authorities, setting off a sweeping inquiry that by the end of the day included the Georgia Secretary of State's office and federal Department of Homeland Security.
Officials at several levels of government spent the day looking into the matter — and their work isn't done, Toelle said Friday afternoon. But the IT Director added that he and his team believe that this was a typical "fishing expedition" that hackers often use. Neither the elections system nor the city operation was compromised.
"It never involved Board of Elections software," he said
"We believe someone grabbed the names on Nancy Boren's list of personal contacts and circulated the message to the people on that list," Toelle said. "We have already changed her password, which is what a person might do if their personal email system was hacked."
Columbus City Manager Isaiah Hugley said the investigation will continue. "We don't believe the systems are in jeopardy, but we are going to continue to look into this because we want to be 110 percent sure — not just 100 percent."
Because of the sensitivity created by the elections site being involved and because of the questions about foreign involvements in U.S. elections, extra precautions were taken. This led to the city IT Department to work in tandem with the Secretary of State's office — the agency that oversees elections in Georgia.
Officials urged anyone receiving the Wal-Mart message not to open the digital link contained within the text of the email. To be safe, recipients should immediately delete such messages if they are suspicious in any way.
Here is a copy of the body of the questionable message:
Awesome offer at Walmart!!! Walmart is starting a very big research project in the USA and Canada. This project takes place every month. We are the leading agency specialized in (Global) Customer Service Research. We need to recruit Walmart Shoppers to join our project to work as surveyors on other branches. We get hired to go to other branches and act like customers in order to know how the staffs are handling their services relatively to their customers. Once we have a contract you would be directed to the branches in your area or outlet to secretly perform a survey on the services of their staffs after which you would give us a detailed record of your experience. I allude you to join and begin having a fabulous time from compensation Payment: $315.00 Per Assignment. Remember the company caters for all expenses for the assignments and it will cost you nothing. Take part by filling their form at the link below to register.