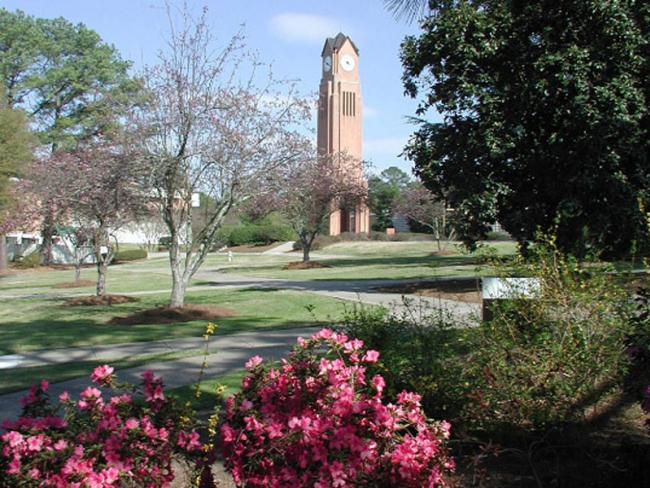 The first ever nexus degree in film production will begin at Columbus State University in the spring of 2019 offering a 60-hour degree that will prepare students for Georgia's rapidly growing film industry.
The Georgia Board of Regents at the University System of Georgia has approved the new program that will be founded in cooperation with the Columbus Film Office and the Georgia Film Academy.

"This new degree is validation of our premier role in preparing and credentialing workers for Georgia's fastest growing industry," said CSU President Chris Markwood.  "With the help of our community partners, CSU looks forward to growing our film program even sooner."
Students will be placed in experiential learning opportunities on movie productions in Georgia, and when possible, in the city of Columbus. Additionally, students may be placed on production sets for national television spots and productions secured by the Columbus Film Office and Georgia Film Academy.
The experiential learning opportunity will fulfill six credit hours of the degree requirement, with an additional 42 credit hours in general education and 12 credit hours in upper division coursework that focuses on the skills and knowledge needed in the film industry.
The curriculum is being designed in collaboration with industry experts to ensure that it meets specific requirements for the high-demand jobs.
Columbus State University, along with Albany State University, are the first to be approved for new nexus degrees by the Board of Regents. Nexus degrees are 60-credit-hour credentials that emphasize hands-on experiential learning, skilled knowledge, and connections with industry in high-demand fields.
While Columbus State's nexus degree is in film production, Albany State will offer nexus degrees in block chain with machine learning and block chain with data analytics. According to the University System of Georgia, other fields under consideration for future USG programs include cybersecurity and financial technology.
For more information on the new nexus degree in film production at Columbus State University, contact the CSU Department of Communications at (706) 507-8601.
###
Ribbon will be cut on CSU's Flat Rock Studio Friday afternoon
Flat Rock Studio — the new home of Columbus State University's television and film production program — will open with a ribbon cutting ceremony on Friday, Aug. 24 at 1:30 pm. at the studio located at 7100 Jameson Road
CSU President Chris Markwood, Columbus Mayor Teresa Tomlinson and W.C. Bradley Co. President Marc Olivié will each speak at the opening ceremony.