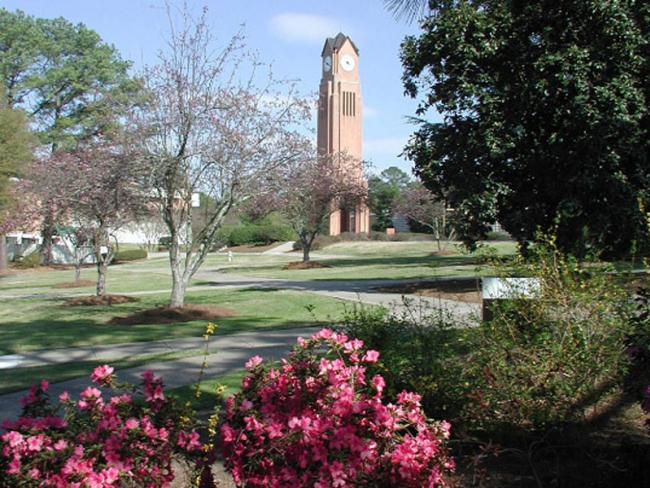 A brand new year is coming at Columbus State University and with it comes many new faces.
CSU starts the fall semester on Monday and students will be welcomed back to campus by 44 new full-time faculty members.
New professors are filling academic needs in all four colleges and the CSU Libraries.
The list of new faculty members includes an award-winning figure skater, a former FBI special agent, an animation specialist and academics from around the world — including Egypt, Turkey, China, and Bolivia.
The new faculty members are:
CSU LIBRARIES
Ms. Emily Crews  
COLLEGE OF THE ARTS
Mr. Demetrius Dukes 
Dr. Bruce Getz 
Dr. Joe Girard
Ms. Katherine Irwin
Dr. Henry Kramer
Dr. Juan Liu
Dr. Ianthe Marini 
Dr. Joshua May 
Dr. Katrin Meidell
Ms. Carrie Reif-Stice 
Amy Mutarelli Taylor 
Dr. Rachel E. Blackburn 
COLLEGE OF BUSINESS
Dr. Anastasia Angelopoulou 
Dr. Fady Mansour 
Dr. Joshua Brooks 
Dr. Yaojie "William" Li 
Dr. Yi Zhou 
Dr. Stuart Smith 
COLLEGE OF EDUCATION AND HEALTH PROFESSIONS
Dr. Erica Taylor 
Dr. Deniz Peker 
Dr. Clayton Nicks 
Dr. Parul Acharya 
Dr. Eli Jones 
Peter Anderson 
Dr. Rebecca Toland 
Dr. Toni Franklin, Ph.D i 
Dr. Tugce Gul 
Dr. Anna Hart 
Shannon Lewis 
Mark D. McCarthy 
Kalynn Hall Pistorio 
Dr. Marguerite Lawrence 
Shea McCarthy
Brooke Thompson 
Dr. Deryus J. Tillman 
COLLEGE OF LETTERS AND SCIENCES
Gordon H. Hurley, Jr. 
Dr. Annice Yarber-Allen 
Dr. Allen Gee 
Christopher J. Matthews 
Dr. Bryan Banks 
Dr. Saerim Kim 
Prof. Humberto Caspa 
Dr. Tiffany Berzins