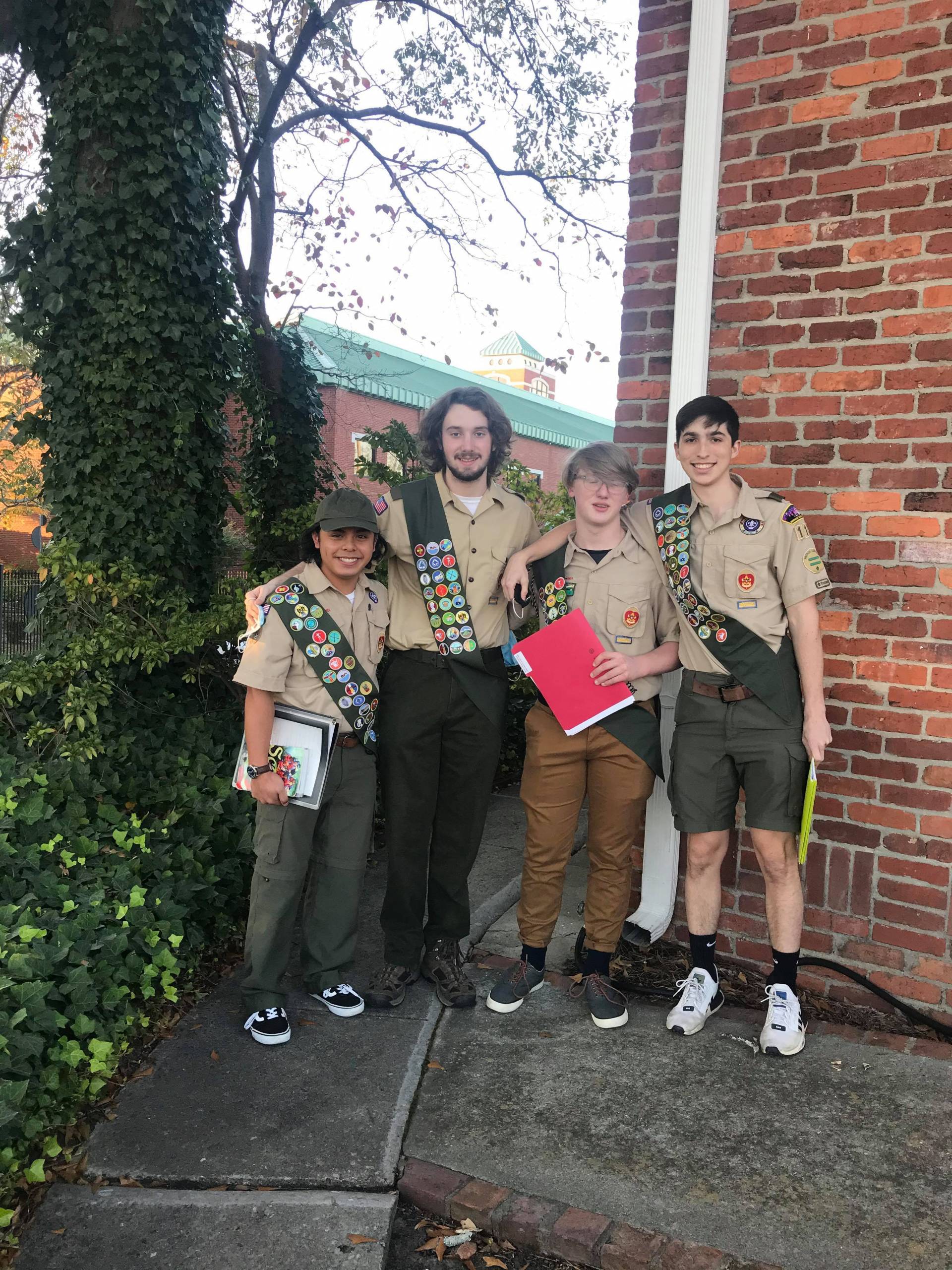 Soaring to new heights by way of hard work, dedication and leadership, Rome High School junior, Aden Conrad, and seniors Carson Glass, Caleb Sabino, and Gabe Kozelle have earned the rank of Eagle Scout, the highest degree of achievement a Boy Scout can reach.
To achieve Eagle Scout status, there are several requirements that a Scout must satisfy before their 18th birthday. Sabino reflected on the hard work and commitment that it took to achieve this status, "I was required to spend 16-plus months in a leadership role for my BSA [Boy Scouts of America] Troop. I was also required to earn 21 merit badges,13 of which are specifically required that taught me a variety of skills, from wilderness survival to financial management. Lastly, I was required to plan and carry out a service project that helped my community."
Since the origin of the Eagle Scout rank, in 1911, only four percent of Scouts have achieved its coveted title. For RHS Senior, Glass, the feat remains surreal, "I started Cub Scouts in third grade. Since I started then, it took me a little over nine years to achieve my Eagle Scout rank. I was not sure this day would come; it is still really difficult to believe I have achieved this accomplishment."
The 21 merit badges a Scout must earn include categories and skills such as, first aid, communication, emergency preparedness, environmental science or sustainability, personal management, camping, family life, and citizenship in the community/nation/world. All part of Troop 113, these four young men are fully aware that their Eagle Scout achievement has influenced them for the better and prepared them for the future.
"I think that the most valuable skill that Scouts BSA has taught me is how to lead a group," Sabino said. "I served as Senior Patrol Leader of Troop 113 for six months, which taught me the responsibilities of a leader and allowed me to find my leadership style." Kozelle echoed a sentiment of gratitude, "Scouting has made me into the well-rounded person I am today and has given me great time management and leadership skills that sure will help me out in college."
The skills and lessons learned through the acquisition and accomplishment of this award will follow these young men for all their years to come. The BSA website puts it best, "Eagle Scout is not just an award; it is a state of being. Those who earned it as a youth continue to earn it every day as adults. This is why an Eagle Scout is an Eagle Scout – not was."
Wolves on foot, Eagles in flight…Congratulations boys!
!