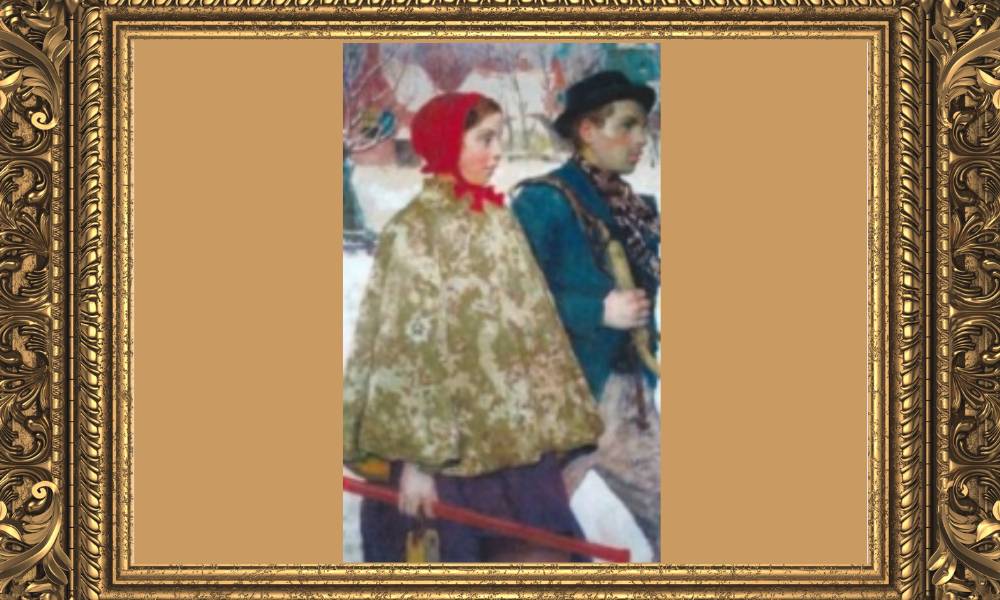 A painting looted by the Nazis in 1933 from a Jewish family in Berlin, Germany, was returned to the family's heirs, represented by the Mosse Foundation, on October 15, 2020, announced Acting United States Attorney Antoinette T. Bacon and Thomas F. Relford, Special Agent in Charge of the Albany Field Office of the Federal Bureau of Investigation (FBI).
Rudolf Mosse was a prominent publisher and philanthropist in the early twentieth century in Berlin, Germany.  He and his family published newspapers including the Berliner Tageblatt, which criticized the Nazi party.  When the Nazis came to power in 1933, the Mosse family, who were Jewish, became subject to Aryanization measures, which sought to remove them from the German economy. When the Mosses fled Germany, the Nazis seized their assets, including an extensive art collection.
The Mosse art collection included a painting known as "Winter," by American artist Gari Melchers (a photograph of the painting is attached).  After the Nazis seized "Winter," it went through a series of intermediaries, ultimately purchased by Bartlett Arkell, co-founder and president of Imperial Packing Company, which became Beech-Nut Packing Company.  Bartlett Arkell's art collection is now housed at the Arkell Museum in Canajoharie, New York.  In September 2019, the FBI recovered "Winter" from the Arkell Museum on the basis that it is stolen property that travelled in interstate commerce.  There is no evidence suggesting that Bartlett Arkell knew that "Winter" had been unlawfully taken and the Arkell Museum has relinquished all rights to the painting.  "Winter" was returned to the Mosse Foundation, which operates internationally to recover works of art expropriated from the Mosse family by the Nazi regime, and represents the lawful heirs' interest in "Winter."
"We can never ease the horrors of Nazi Germany from history, but we can, and should, take every opportunity to deliver any justice we can including the return of property to rightful heirs," said Acting U.S. Attorney Antoinette T. Bacon.  "The Department of Justice will continue to do just that."
FBI Special Agent in Charge Thomas F. Relford stated: "While it's believed there were hundreds of thousands of pieces of art stolen by the Nazis, our office is immensely proud to help right even just one wrong done during this evil period of world history. We may have played a small role in a massive effort, but we will forever recognize the magnitude of this work and we're truly honored to be able to return this painting to its rightful owners."
The FBI transferred the painting to the heirs' representatives at the FBI's Field Office in Albany, with remarks from the United States Attorney's Office, the FBI, the Mosse Foundation, and the Arkell Museum.  A media outlet interested in a video recording of the event may contact FBI Public Affairs Specialist Sarah Ruane at scruane@fbi.gov.
Countless pieces of artwork stolen by the Nazi regime remain at large.  Anyone with information regarding stolen artwork can reach the FBI's art crime team at: NYArtCrime@fbi.gov