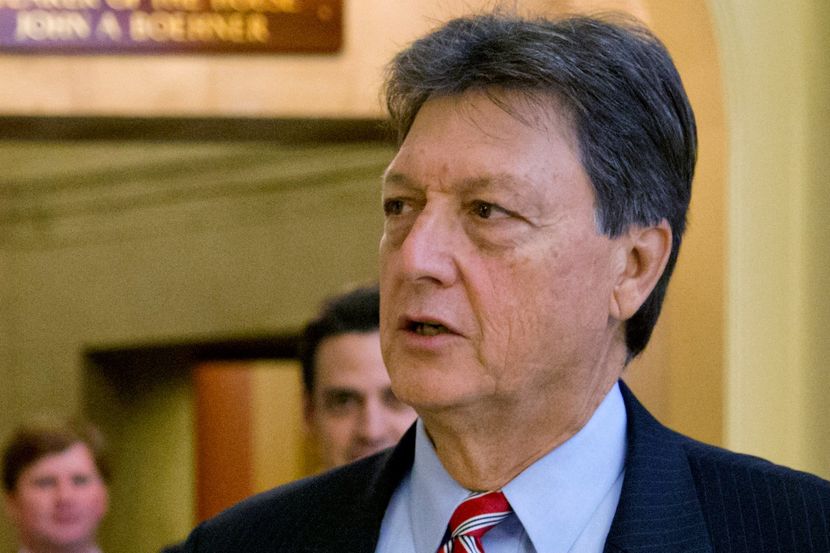 Former United States Congressman Lynn Westmoreland was unanimously elected Monday morning as the Third Congressional District's representative on the influential Georgia Department of Transportation Board.
He will succeed former Columbus banker Sam Wellborn who announced his retirement in late April after serving on the DOT board for 27 years. He was elected in 1991, following the death of Frank Morast, another local bank president who had had been on the panel more than 20 years.
No opposition for Westmoreland ever emerged and on Monday he was elected by acclamation. He will be the first person from outside of Muscogee County to serve on the transportation board in nearly half a century. The vote came at a meeting of Third District legislative officials held at the State Capitol.
Wellborn, 76, surprised political observers from Atlanta to Columbus when word came on April 26, that he would be stepping aside. His sudden retirement came just 15 months after he was elected to the board for a sixth term. He was the longest serving representative on the 14-member board.
The former state and federal legislator's name  emerged as a prospective board member in an April 28 article first published here on All On Georgia/Muscogee that reported Westmoreland was "favored to succeed Wellborn."
That his name was floating around political circles was hardly a surprise for the 68-year-old Republican leader is well-known throughout this part of the state.
He served Georgia's Third District as a U.S Representative from 2007 to 2017 and represented the 8th Congressional District from 2005 to 2007. Govtrack.us ranked Westmoreland as the most conservative member of the 112th Congress.
Before being elected to Congress, he served in the Georgia House for 12 years rising to the position of House Republican Leader in 2001. He was an effective voice for the GOP at a time the Democratic Party dominated state politics. It was Westmoreland who helped push through mid-decade redistricting that eventually led to his party first winning control of the Georgia Legislature in the 2004 elections.
Westmoreland grew up on the south side of Atlanta and attended Georgia State University. He left school before graduation to join his family's busy construction business — an experience that will be vital to him as he takes his seat on the DOT board — a panel composed of elected representatives from the state's 14 congressional districts.