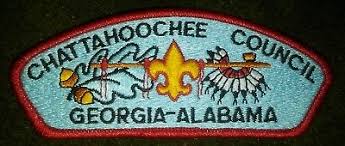 Retired Columbus business executive Philip W. Tomlinson is being honored with the Chattahoochee Council, Boy Scouts of America's annual Distinguished Citizens Award.
Presentation of the coveted award will take place at a dinner on Tuesday, June 12 at the Columbus Convention and Trade Center.
Tomlinson, the past CEO of TSYS, worked for the credit card processing company for more than 40 years. The Columbus native retired in 2014.

"It has become tradition that each year we honor local leaders for their contributions to their communities," explained Juan Osorio, Chattahoochee Council's Scout Executive/CEO.
Tomlinson joined Columbus Bank and Trust Company in 1974 and was a member of the team that founded TSYS. He became executive vice president in 1983 when it was spun off as a public company. He became president in 1992 and helped establish a culture of ethics and service while doing business in more 80 countries.
He is a Member of the Georgia Tech Advisory Board, American Cancer Society Board, the Muscogee Educational Excellence Foundation Board (MEEF), the Columbus State University Board of Trustees, the Columbus State Cunningham Center for Leadership Development Advisory Board, the United Way Board and the Financial Services Roundtable. Tomlinson graduated from Louisiana State University's School of Banking of the South.
"In both his professional and personal life, Phil served as positive role models for our youth," added Osorio. "We are proud to select him for this honor as he represents the core values of Scouting."
Proceeds from the dinner go directly to the local Scouting program — a program that serves over 5,000 youth in 15 different counties. For more information on the event email Osorio at josorio@bsamial.org.
About the Chattahoochee Council: The Chattahoochee Council, Boy Scouts of America's mission is to serve others by helping to instill values in young people and, in other ways, prepare them to make ethical choices over their lifetime in achieving their full potential. The Chattahoochee Council offers a program for boys and girls ages 6 to 21, serving over 5,000 in West Central Georgia and East Central Alabama.
For more information on scouting visit Chattahoochee-bsa.org or BeAScout.org.