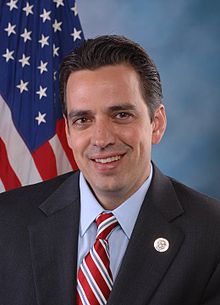 Graves Questions Federal Trade Commission About Protecting Consumer Privacy
Asked FTC Chairman and Commissioner about mobile identity theft and unauthorized location tracking
Washington, D.C. – Today Rep. Tom Graves (R-GA-14), Ranking Member of the Appropriations Subcommittee on Financial Services and General Government, questioned Federal Trade Chairman Joseph J. Simons and Commissioner Rohit Chopra about mobile identity theft and location targeting.
Rep. Graves highlighted a form of personal identity theft called "SIM Swap," which is when a fraudster steals someone's mobile identity by exploiting a mobile carrier's ability to switch a phone number and activate a new phone. In August, Twitter CEO Jack Dorsey was the victim of this type of fraud. His Twitter account was taken over by the individual who hacked his phone through a SIM Swap.
"Can you give us an update? What role do you have and what can consumers do to protect themselves from this?" asked Rep. Graves. "This is a serious problem," Chairman Simons responded.
You can watch the exchange here.
Rep. Graves also asked about the selling of geolocation data without a consumer's knowledge or consent. Earlier this year, Rep. Graves questioned Federal Communications Commission Chair Ajit Pai about "pay to track," which allowed individuals to buy real-time location data from third-party sellers. The data would originate from mobile carriers who were selling the consumer information. These individuals could then track a mobile phone within a few hundred feet.
"Location information is particularly sensitive, because its unauthorized sharing can create safety concerns. Stalking, for example," said Chairman Simons. "We have several non-public investigations going on regarding this issue."
You can watch the exchange here.
Tom Graves was reelected in 2012 to represent the new 14th Congressional District.
In Congress, Tom serves on the House Appropriations Committee, which determines how the United States Government spends taxpayer dollars. On this committee, Tom serves as Republican Leader of the Financial Services Subcommittee, which oversees the annual bill funding our nation's financial infrastructure, such as the Treasury Department and Small Business Administration. He also serves on the Labor, Health and Human Services, and Education Subcommittee, and the Commerce, Justice and Science Subcommittee.
Press Release from the Office of Tom Graves