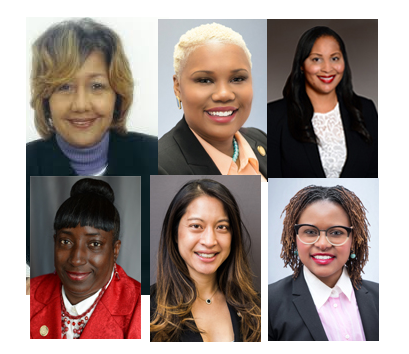 A bill filed in the Georgia General Assembly would create a law enforcement 'use of force' database for the public.

House Bill 636, the Use of Force Data Collection Act, was filed at the end of the 2019 legislative session by State Representatives Renitta Shannon, Sandra Scott, Erica Thomas, Pam Stephenson, Park Cannon, and Bee Ngyuen. All six women are Democrats.
The legislation, which amends Title 35 of the Georgia code, has a number of prongs including:
a requirement for officers to report every use of force against any subject in writing,

a requirement for agencies to enter and maintain each use of force incident in a centralized database that is accessible to the public,

a requirement for maintenance of a list detailing any and all law enforcement officers who have been disciplined as a result of the use of force.
If passed, agencies would be required to update the information on the fifth of every month with information from the month prior. 
The requirements would apply to all police departments and Sheriff's Offices in the state as well as campus law enforcement whether the agencies operate on a part-time or full-time basis. State law enforcement officials are also named in the legislation.
The Use of Force Continuum as taught in law enforcement academies and in continuing
education courses for police includes 'officer presence' as a step on the use of force continuum, which could lead to some confusion over what acts must actually be reported. Georgia's version of the proposal does not distinguish between use of force occurrences and excessive force occurrences. 
Seemingly absent from the legislation is a penalty for non-compliance, an enforcing agency for non-compliance, no deadline for database creation, and no mention of who will maintain the database. The bill also fails to address specifics, such as how long an officer would remain on the database and what identifiers would be used in naming them. 
Use of Force statistics have been a discussion point in recent years, leading the FBI to establish its own database which launched January 1, 2019, but only includes actions by a law enforcement officer as a response to resistance that result in the death or serious bodily injury of a person, or when a law enforcement officer, in the absence of death or serious bodily injury, discharges a firearm at or in the direction of a person. The national database is also a voluntary opt-in program for reporting. 
But the U.S. Attorney General's Office has been charged with collecting use of force data since 1994 for the purposes of publishing an annual report, though the report does not include the identity of the victim or any law enforcement officer.
As far as localized use of force reports drafted by individual agencies, the documentation varies by agency but this article offers insight on what information is important for inclusion.
This bill has been assigned to the House Committee on Public Safety & Homeland Security. The legislature convenes for the 2020 legislative session on Monday, January 13. 
You can read the legislation below or in this link.
HB 636