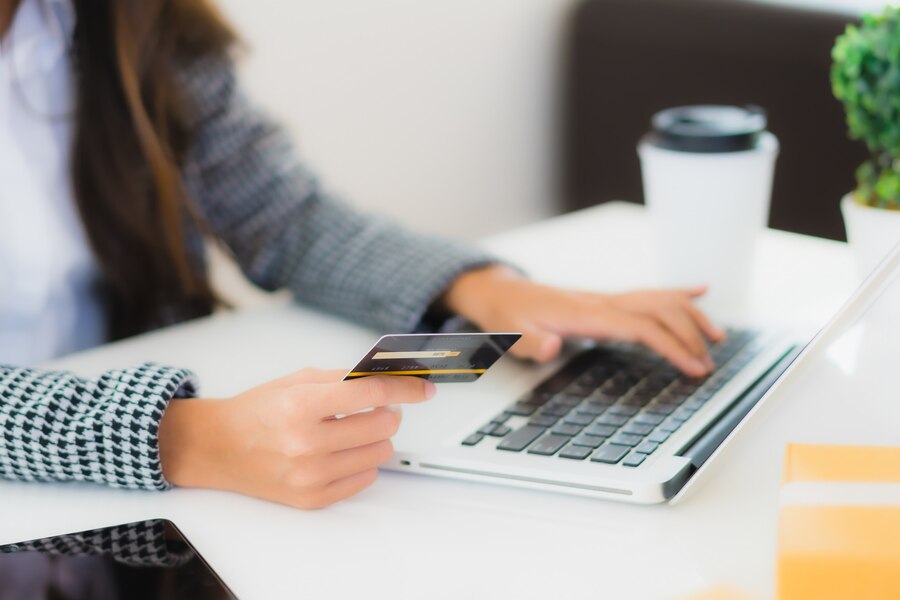 On Tuesday, February 15,  Attorney General Chris Carr, State Senator John Albers (R – Roswell), and Rep. Houston Gaines (R – Athens) joined representatives from CVS Health and The Home Depot in a press conference to discuss SB 332, the Georgia Inform Consumers Act. SB 332, which passed the Senate 51-0.
SB 332 would continue Georgia's efforts to crack down on organized retail crime by providing critical protections for consumers who unknowingly purchase stolen and counterfeit products from online marketplaces. Specifically, SB 332 would require online marketplaces to verify high-volume third-party sellers and provide consumers with an email, phone number or direct electronic communication to contact sellers with questions or concerns about the products they are seeking to purchase.
"Organized retail crime is happening all over our state and all over our nation, where bad actors are going and stealing on a large scale and then selling those products online. Last year, it cost consumers $69 billion dollars throughout our nation and we're trying to curb that by making sure we're not facilitating the process of crime through online marketplaces," said Sen. Albers. "eBay, Amazon, Facebook Marketplace, are all platforms being used and then 100 more. However, it's more than just that. Sometimes they're breaking into distribution facilities, and here's a really scary part of this, sometimes they steal things like baby formula. And if that's not stored in a proper place and it's been in extreme heat, and then it's sold as new, we could bring great harm to children."
"Organized retail crime lies at the crossroads of public safety and business, and our top priority remains protecting Georgia lives and livelihoods," said Attorney General Chris Carr. "Retailers are already dealing with the impacts of the pandemic, supply chain disruptions and a workforce shortage – now they are fighting systematic looting and violent smash-and-grabs. We are proud that our state is making combatting organized retail crime a priority and that our office is in the fight to put an end to this unlawful activity in Georgia."
"Georgia has made significant progress in our fight against organized retail crime. As we fight back, these criminals are adapting their strategies – and we must keep up. They are using online marketplaces, and we must shift our strategy to meet them and stop them dead in their tracks. I'm confident that once signed into law, the INFORM CONSUMERS Act will provide an important tool for us to take on organized criminals and keep Georgians safe," said Rep. Houston Gaines (R – Athens).
"Our average organized retail crime case values are increasing every day and SB 332 is critical to help crack down on the growing ORC problems in our home state of Georgia," said Mike Combs, Director of Asset Protection for The Home Depot.  We appreciate the leadership of Senator Albers, Rep. Gaines and Attorney General Carr on this very important matter."
"Every 3 minutes an ORC event is reported in a CVS store while online marketplaces add 3500 new sellers a day," said Ben Dugan, Director of Organized Retail Crime for CVS Health. "SB 332 is the most meaningful step we can take to curtail the massive expansion of ORC in Georgia.  It provides transparency that law enforcement needs to keep pace with the criminals that hide in the shadows offering stolen and counterfeit products on online marketplaces."
SB 332 passed the Senate on February 1, 2022, and is currently awaiting action in the House Judiciary Committee.
First Reader Summary SB 332: A BILL to be entitled an Act to amend Chapter 1 of Title 10 of the Official Code of Georgia Annotated, relating to selling and other trade practices, so as to provide for certain disclosures by third-party high-volume sellers of consumer products on online marketplaces; to provide for definitions; to require online marketplaces to provide certain notifications and a consumer reporting mechanism; to provide for civil remedies; to provide for a short title; to provide for related matters; to provide for an effective date; to repeal conflicting laws; and for other purposes.
sb332 feb 22

Read more about SB 332 HERE.