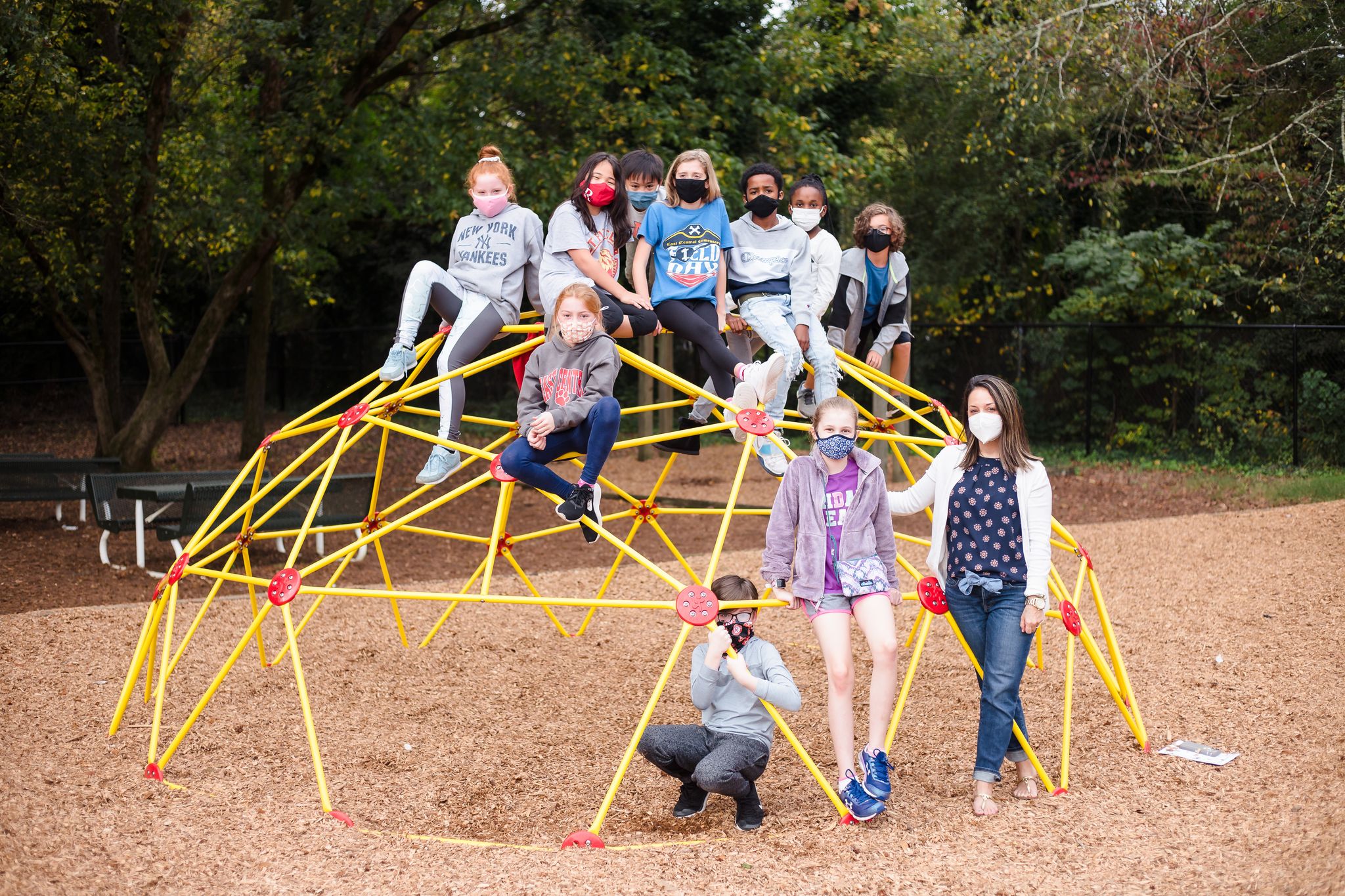 East Central Elementary Students who earned enough points through the school's PBIS (Positive Behavior Interventions and Supports) program had the opportunity to chill out with their friends.

Young Wolves enjoyed extra recess time, but they also were given snow cones from the popular Kona Ice snack truck. Pam Morris handed colorful cups from the window of the truck, owned by Mark and Teresa Roberts. Afterwards, over 90 percent of the students spent time on the playground burning off the energy from the sweet treats. Children who qualified had to exhibited good behavior, helped their classmates, completed their assignments, and followed all school rules.
Each grade level had their time on the playground, and the teachers even got in on the fun. Fourth grade teacher and member of the school's PBIS team, Ashley Hoban, said that PBIS makes her classroom a better place for her students to learn and grow, and spending a little extra time outside was the icing on the cake.
"Our PBIS programs builds motivation in our students. They are encouraged to not only behave in a classroom setting, but to be good students every place the go in our school. They all know their behavior follows them when they leave the classroom," Hoban said. "Since it is hard for us to go on field trips now, we are creating events like today's rotation stations to reward our students."
"Today, our students are moving between three stations," explained EC assistant principal, Samantha Lindsey. "Those kids who met their P.A.W.S. (positive behavior, act responsibly, work hard, and show respect) expectations were rewarded with Kona Ice and extra time playing with their friends. This is our kickoff to PBIS for the year, so we have had to be creative in the way we organize our P.A.W.S. celebrations. We are making sure we take all the necessary safety precautions. Even though we have had these challenges, we still feel that we can reward our students for showing positive behavior."
Pam Morris with Kona Ice hands out sweet snow cones to East Central students who earned enough points to participate in the school's Positive Behavior Interventions and Supports celebration. PBIS is a positive behavior incentive program used by all Rome City Schools to recognize and encourage positive behavior while in school.
As children moved from station to station, it was easy to see PBIS in action. As they ran on the playground, onlookers could see the joy in their faces and hear the excitement of being outside at play.
"By continuing to focus on the positive things we do and helping one another, we hope to create a healthy culture at our school," added Wesley Styles who serves as principal. "There are two ways to correct behavior. One way is to continually harp on all the wrong things our kids sometimes do, and the other is recognize all the great things they do every day. By promoting the positive behaviors, we can motivate all of our students to follow the rules of the school and work hard in class. When they see events like the one we are having today, they will want to be a part of it. PBIS is important to the overall culture of our building."