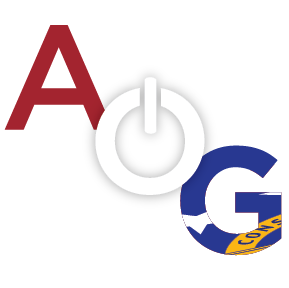 Georgia State Patrol officials have confirmed the passing of a Chattooga County woman. 23 year old, Jessica "Jessie" Tudor, was involved in a single car accident on East Armuchee Road just North of the Chattooga County Line. While the accident was reported Monday morning at 6:20 am, officials believe the wreck occurred sometime during the night or early morning hours.
The 2008 Toyota FJ Cruiser driven by Ms. Tudor, exited the left side of the roadway and struck a culvert pipe before traveling over a driveway and flipping multiple times. The vehicle came to rest on the hood against a telephone pole. Initial reports indicate the driver was the sole occupant and was not wearing a seat belt.
The tragic death comes on the heels of an 11-year-old killed in Chattooga County on May 9th in a fatal accident involving two children ejected from a vehicle.
Miss Jessica Elizabeth "Jessie" Tudor, age 23, of Lyerly, GA, died Monday, May 15, 2017, from injuries sustained in an automobile accident.
Miss Tudor was born May 31, 1993, in Athens, GA, daughter of Vergil Francis and Christy Lynn Dooley Tudor.  She was a member of the Lyerly United Methodist Church and was the assistant manager of the Zaxby's of Dalton.  Jessie was an honor graduate of the Darlington Class of 2011 and had also attended the North Georgia College where she was a member of the Alpha Gamma Delta Sorority.  She was an avid animal lover and enjoyed anything that involved being outside with her dad.  She also loved deer hunting, fishing, singing, doing makeup, and sunbathing with her mom.  Jessie had a heart of gold and was fiercely loyal and protective of her family, friends, and anyone who was considered an "underdog."  She was preceded in death by her grandfather, Tommy Hughes Dooley and several great-grandparents.
Miss Tudor is survived by her parents, Vergil and Christy Dooley Tudor; sisters and brother-in-law, Kristin Baylee and Zack Taylor Carpenter, Abbey LeeAnn Tudor; grandparents, Peggy Dooley, Charles and Martha Tudor; great-grandmother, Annie Mae Williams; aunts and uncles, Rusty Dooley, Susan and Rusty Webb, Doug and Jennifer Tudor, Jan and Britt Willingham, and David Tudor; several cousins; and her dogs that she considered her babies, Harlee, Maverick, and Delilah.
Funeral services for Miss Tudor will be held at 2:00 P.M. Thursday, May 18, 2017, from the Mason Funeral Home Chapel.  Interment will follow in the Lyerly Cemetery.  Active pallbearers will be Zack Carpenter, Rusty Dooley, Doug Tudor, Rusty Webb, Britt Willingham, David Tudor, Anna Swafford, and Tina McRae.  Honorary pallbearers will be Isaiah Foster, Hunter Wilkerson, Brad Brumbelow, Meagan Hurley, Tori Willingham, Amos Willingham, and Kelsey Fletcher.
Miss Tudor will be in state at Mason Funeral Home and the family will receive friends from 6:00 until 8:00 P.M. Wednesday, May 17, 2017.
In lieu of flowers, the family respectfully requests donations be made to the Boys and Girls Club of Chattooga County (P.O. Box 636, Summerville, GA 30747).
---
Charitable donations may be made to:
Boys and Girls Club of Chattooga County
P.O. Box 636, Summerville GA 30747