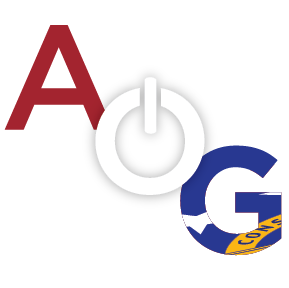 Chattooga County is heartbroken after a tragedy claimed the life of one child and left others injured. At 8:30 pm on Tuesday May 9th a car accident occurred on Taylor Ridge as a Summerville family returned from Rome. According to reports, the two-vehicle collision happened when a 2006 Kia Spectrum, driven by Kourtney Hines was headed north and left the right hand side of the roadway. The driver over corrected, and crossed the center lane striking a 1999 Nissan Quest van, which was travelling in the southbound lane. After impacting the van, the Kia veered back across the northbound lane of traffic and continued down the ridge, flipping over and ejecting two passengers, children who were not wearing their seat belts.

11-year-old Kendrick Hines, a fifth grader at Leroy Massey Elementary School, was pronounced dead on the scene. His brother, 7-year-old Keenan Hines, was airlifted to Erlanger Hospital in Chattanooga. Their mother and driver of the Kia, Kourtney Hines, is currently recovering at Redmond Regional Medical Center in Rome.
The family in the Quest van included a second grade Trion student, who was transported to Erlanger last night before being moved to Egleston Hospital in Atlanta.
"This is a very terrible tragedy. I'm not sure what the outcome of this accident investigation will reveal as the cause, but we plead with drivers to please drive within the posted speed limits, remain focused on driving and do not allow any distractions to take your eyes or minds off of your driving. Again, I've not received any information as to the cause of this accident but please pray for the families involved in this terrible tragedy," said Chattooga County Sheriff Mark Schrader.
Leroy Massey Elementary Principal, Brian Beasley, had this to say, "Kendrick was an awesome personality with a kind heart. Just amazing kid."
The Chattooga County School System has grief counselors on hand at Leroy Massey Elementary School. The fifth grade has planned a special balloon release for Kendrick on Friday. His classmates will all wear red, Kendrick's favorite color, and plant and tree to mourn the loss of their friend.
"Kendrick was the kid, as a teacher,  you wanted in the classroom. Smart, athletic and so very polite," commented Assistant Principal Anna Nichols.
This is the third student Leroy Massey has lost this school year.
Derkis Graham coached Kendrick "…he had the biggest smile you'll find…" Graham remarked. Kendrick went through open heart surgery last season which left him sidelined from sports.
Officials at the Georgia State Patrol Office indicated that they do expect some charges to be filed once the investigation is complete.