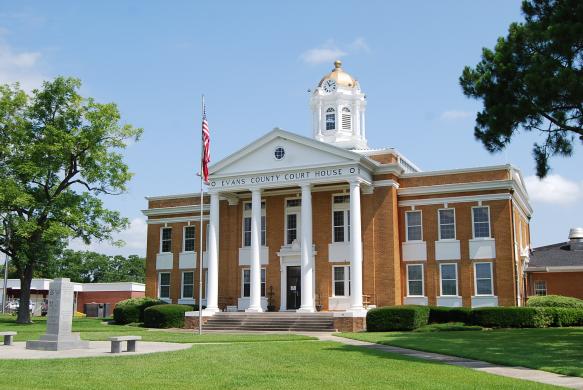 Evans County Commissioners are slated to cease funding the Economic Development Authority (EDA) altogether in the upcoming fiscal year, citing an overwhelming fund balance and self-sustaining rental income as part of a lease agreement with the new manufactured home sales business in Hagan.


The announcement to stop the $50,000 annual payment was made during a workshop on Tuesday to discuss the proposed FY 2020 budget.
A recent audit report provided at the development authority meeting, which provides numbers as of June 30, 2018, showed a fund balance totaling more than $800,000, with more than $137,000 in cash assets and an excess of $400,000 in CDs. The balances were prior to the new rental agreement the EDA signed with the Todd Padgett Housing Center, which will bring in $16,000 annually.
The money provided to the EDA in years past has been primarily been used to pay salaries and assist with the rent the EDA pays the Claxton-Evans Chamber. The two entities share a building owned and maintained by the City of Claxton.
The county will still cover the cost of the insurance and grass cutting at the Industrial Park, which is owned by the EDA, and costs the county around $25,000 annually.
The Economic Development Authority just hired a new director at a salary of $43,000 annually. They City of Claxton's FY 2020 budget proposes giving $6,050 to the EDA.
The Commissioners will have to formally vote on the budget after two hearings before it takes effect. Additional appropriations will be announced when the budget is published.