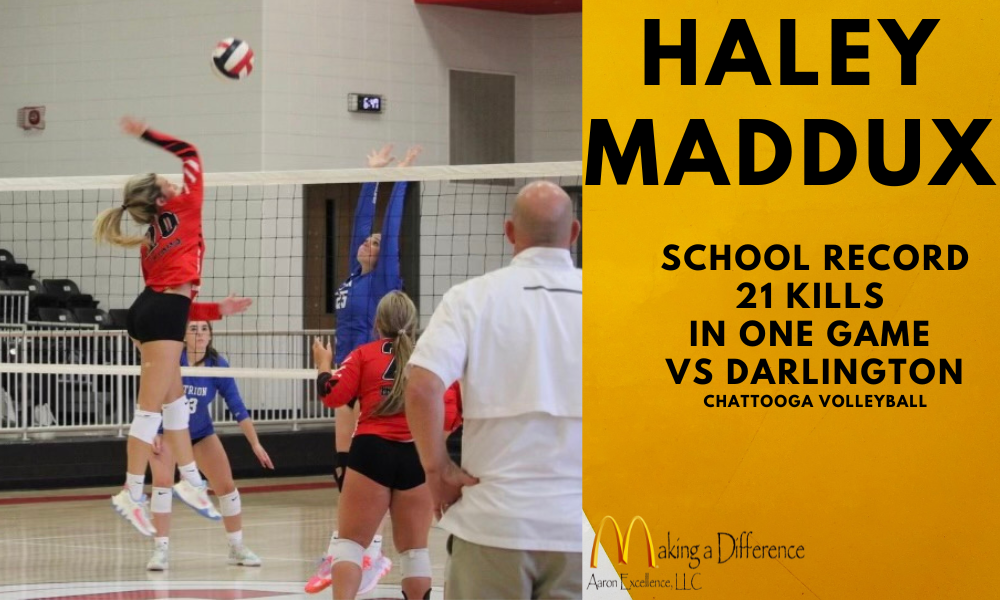 In the Volleyball region tournament, Chattooga High School's Haley Maddux set a school record with 21 kills in one game against Darlington. AllOnGeorgia has selected her for Player of the Week.


What is your pre match routine? 
Stretching and warming up my arm
What position do you play, how many years have you been playing volleyball at CHS? 
Middle hitter, 2 years
What has made this season special? 
Beating our winning record and bonding with the team.
What has been your favorite Chattooga volleyball memory? 
when we beat Pepperell and Darlington in the region tournament this year.
What record did you set? How does that make you feel?
I set the record for the most kills during a match (21 kills) and set the record for most kills in a season which is currently 337.
What's the best part of being a Chattooga Indian? 
Knowing there is so much love and support.
GPA
3.3
Favorite class? 
Animal Science
Favorite teacher? 
Mrs. Jarrett
In ten years where do you see yourself?
traveling around the world
What is a something most people don't know about you?
I'm undersized for my position in volleyball.