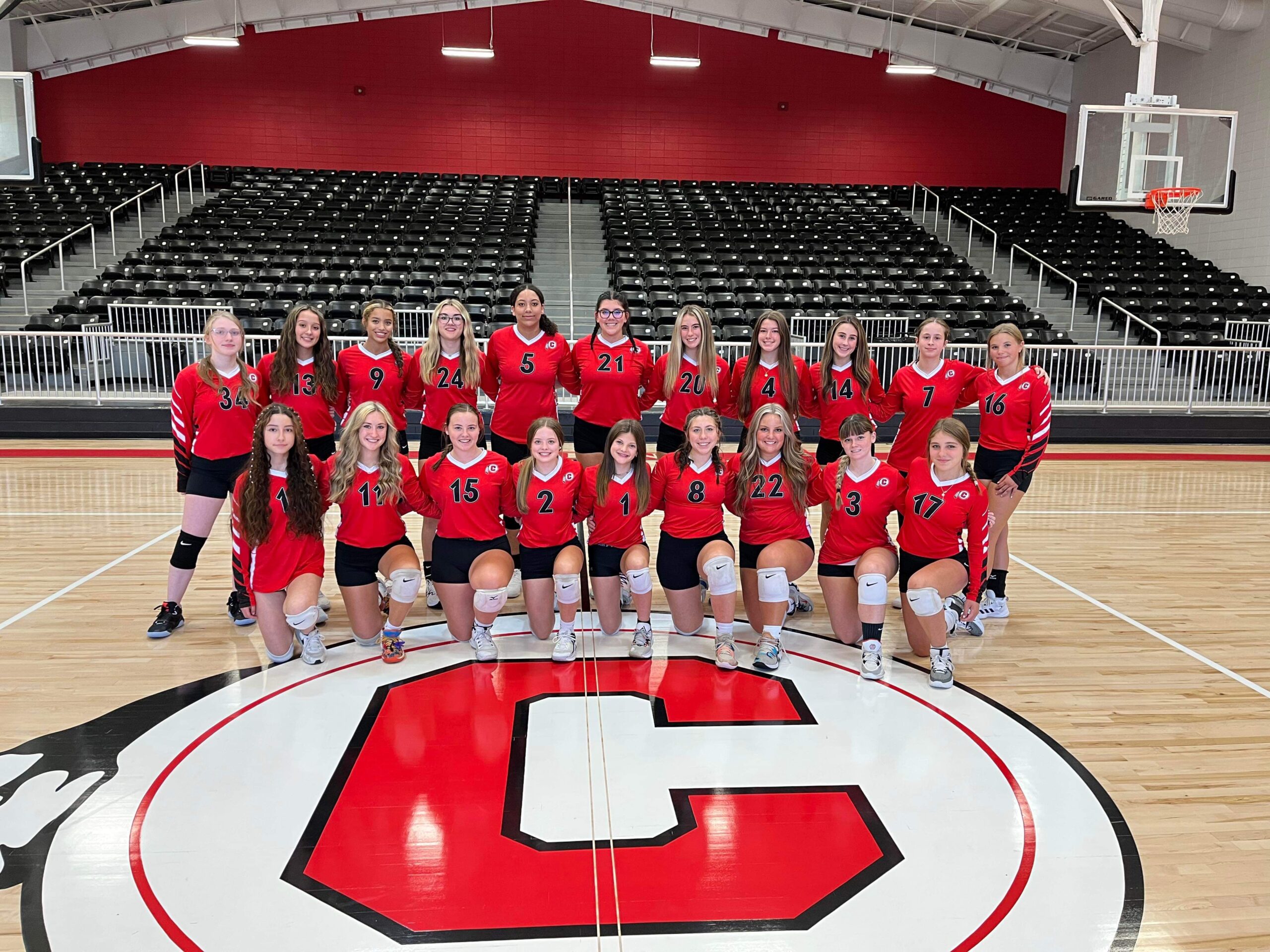 On October 7th, the Chattooga Volleyball team played in their region tournament.


The team played against Pepperell, Darlington, and Armuchee.
The Volleyball team defeated Pepperell 3-0(25-23, 25-21, 25-10). Joslyn Maddux had 26 digs and 9 kills. Kaylan Moseley had 16 digs. Naomi Scruggs had 13 digs and 3 kills. Maddie Wheat had 7 digs and 2 blocks. Haley Maddux had 13 kills and 2 aces. Ruby Kilgore had 12 kills and 1 block. Libby Mobbs had 17 digs, 30 assists, and 4 aces.
The team defeated Darlington 3-2(21-25, 23-25, 25-21, 25-21, 15-6). Joslyn Maddux had 25 digs and 12 kills. Kaylan Moseley had 14 digs and 4 aces. Naomi Scruggs had 10 digs and 2 kills. Maddie Wheat had 9 digs, 9 assists, and 3 aces. Ruby Kilgore had 14 kills and 1 block. Libby Mobbs and Haley Maddux managed to both set school records.
Libby Mobbs set the record of Assists and managed 37 in the one game. She also had 20 digs.
Haley Maddux set the record of Kills and managed 21 in one game. She also had 2 aces and 3 blocks.
Chattooga lost to Armuchee 3-0. Joslyn Maddux had 10 digs. Haley Maddux had 8 kills. Ruby Kilgore had 11 kills. Libby Mobbs had 16 assists.
Named to 7A All-Area Team:
Joslyn Maddux and Haley Maddux- 1st Team
Libby Mobbs-2nd Team
"We have had a record-breaking season. These young ladies have broken school, team and individual records along with achieving many first for the Chattooga Volleyball Program. We started the season with 8 straight wins then played .500 ball when the meat of our schedule hit. We experienced great wins, heartbreaking losses, tests and trials like every team does during a long season. Despite the tough times, we kept our focus and believed that this team was capable of more," Coach Wes Maddux said.
"Over Fall Break we picked up a couple wins over Cedartown and Southeast that broke the school record for wins in a season. That confidence and momentum carried over into the Area Tournament this past weekend. We begin the tournament against a tough Pepperell team that had just defeated us a week earlier 2-0 in 2 close sets. We had a film session in our home Friday night and the girls really prepared themselves for Pepperell. We were able to avenge that loss by defeating them 3-0. Next up, we played Darlington. Darlington had also defeated us 2-1 in a frustrating match a couple weeks ago. They jumped out to a 2-0 lead but we fought back and won sets 3 and 4 to even up the match. We dominated the 5th set and finished them off 15-6. The win advanced us to the Area Championship Match with Armuchee were we fell 3-0. The pride, character, work ethic and belief these young ladies have shown throughout the season really paid off during crunch time. Because of their efforts, we get to host a state playoff match here next week. I'm so happy for our team, fans and especially our seniors for this special season," Maddux said.