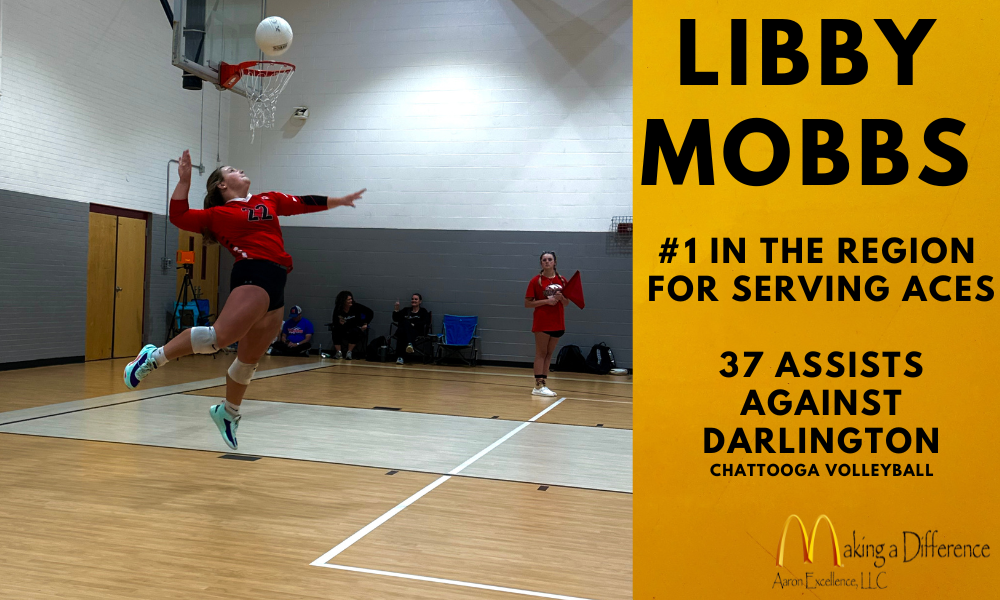 This week's AllOnGeorgia Player of the Week honors brought to you by Jim Aaron's Summerville McDonalds go to Chattooga Volleyball's Libby Mobbs. 
In the Volleyball region tournament, Libby Mobbs set a school record with 37 assists in one game against Darlington.


AllOnGeorgia has selected her for Player of the Week.
What is your pre match routine? 
exercising, stretching, being positive
What position do you play, how many years have you been playing volleyball at CHS? 
setter, 3 years
What has made this season special? 
team bonding, beating our winning record with 28 wins
What has been your favorite Chattooga volleyball memory?
winning the Trion tournament and beating my record with 574 assists my junior year
What record did you set? How does that make you feel? 
being number 1 in the region for serving aces, having 574 assists junior year, 1,534 career
What's the best part of being a Chattooga Indian? 
it's like a big family
What is you GPA? 
3.2
Favorite class? 
healthcare
Favorite teacher? 
Mrs. Mcquese
In ten years where do you see yourself?
Being a Nurse Practitioner