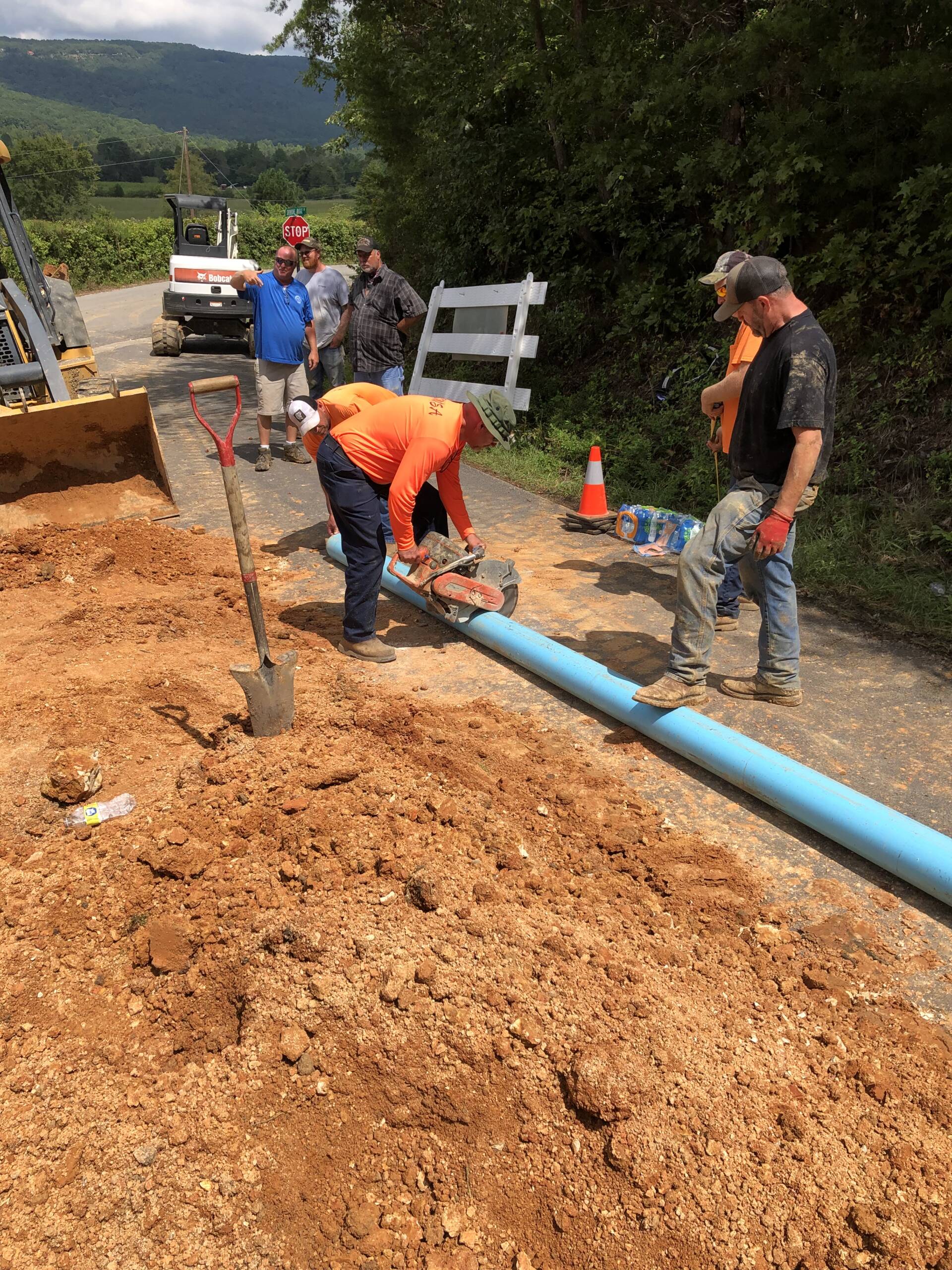 Menlo's water is restored!

Crews from Walker County helped restore water to Menlo residents by tying Menlo's lines into Chattooga county water and off of Summerville water.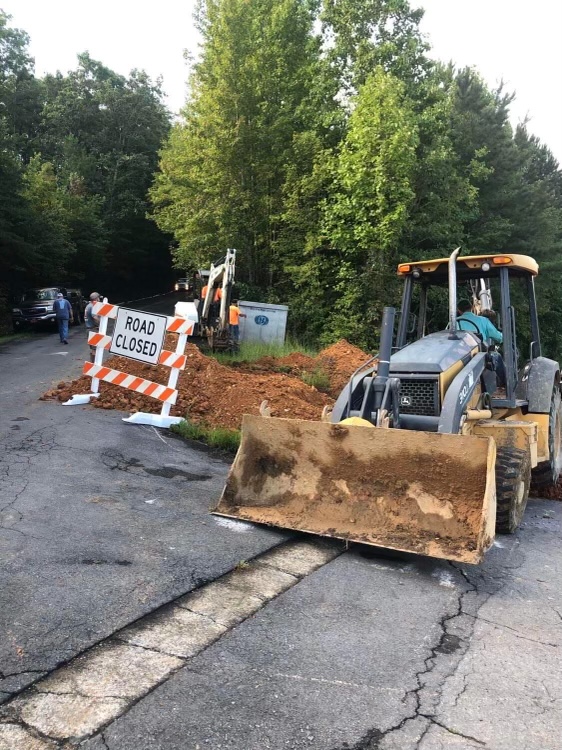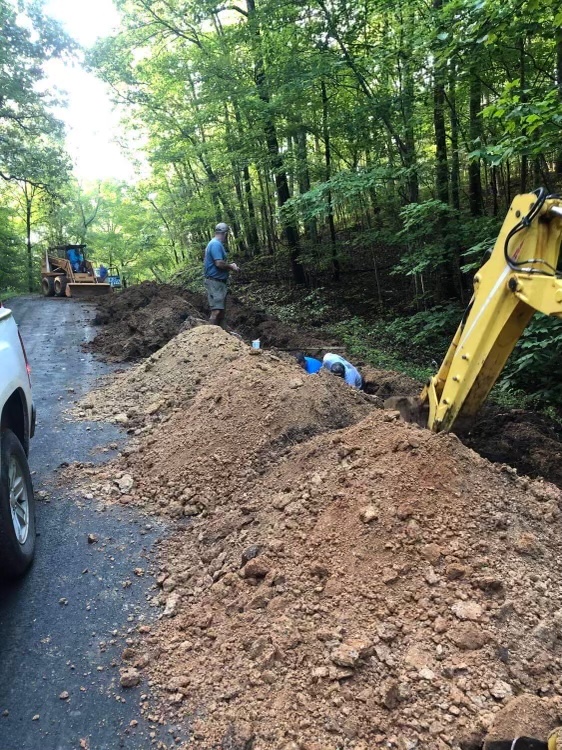 Commissioner Elsberry reached out to Mayor Keen (Menlo) and asked him what they needed to finish hooking up to county water.
Elsberry contacted Commissioner Whitfield in Walker County and secured another team and machines from Walker County to help Chattooga County Water Department and Menlo Department the project completed and water restored to Menlo.
The EPD waived all the permits to move forward with service due to the emergency. Menlo is still under a boil water advisory. 
While it is a fix for Menlo, Commissioner Elsberry said this wouldn't work for Summerville. "County water cannot sustain Summerville and not adversely effect our unincorporated county customers."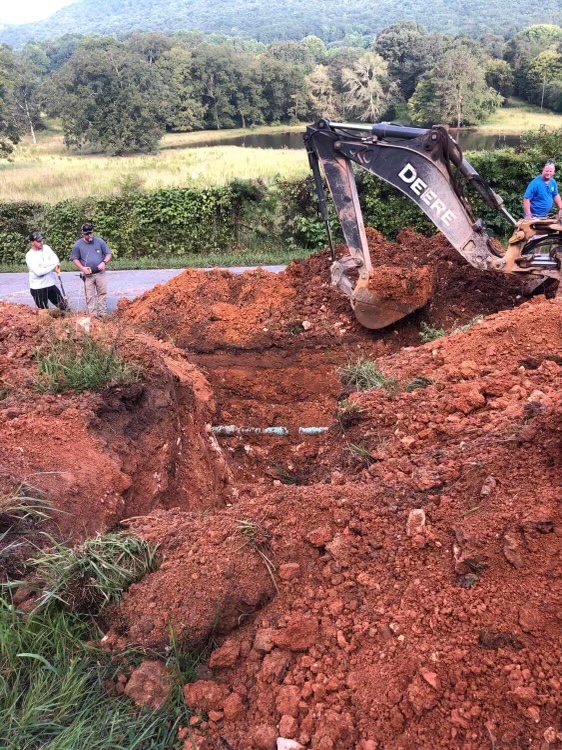 "The Menlo project was one we had already ran the numbers on and were already doing the project," Elsberry said. "We just expedited the process with help from our sister county."
"We felt it was important to try to help ease the burden on the city system where we could, while not effecting our county customers," Elsberry said.
Menlo Mayor Allen Keen was very thankful to have water restored to the citizens of Menlo. He released the following statement: "First I'd like to thank our employees in Menlo for busting their tails the past four days. Also like to thank the Commissioner, Eugene Cordell and his water crew."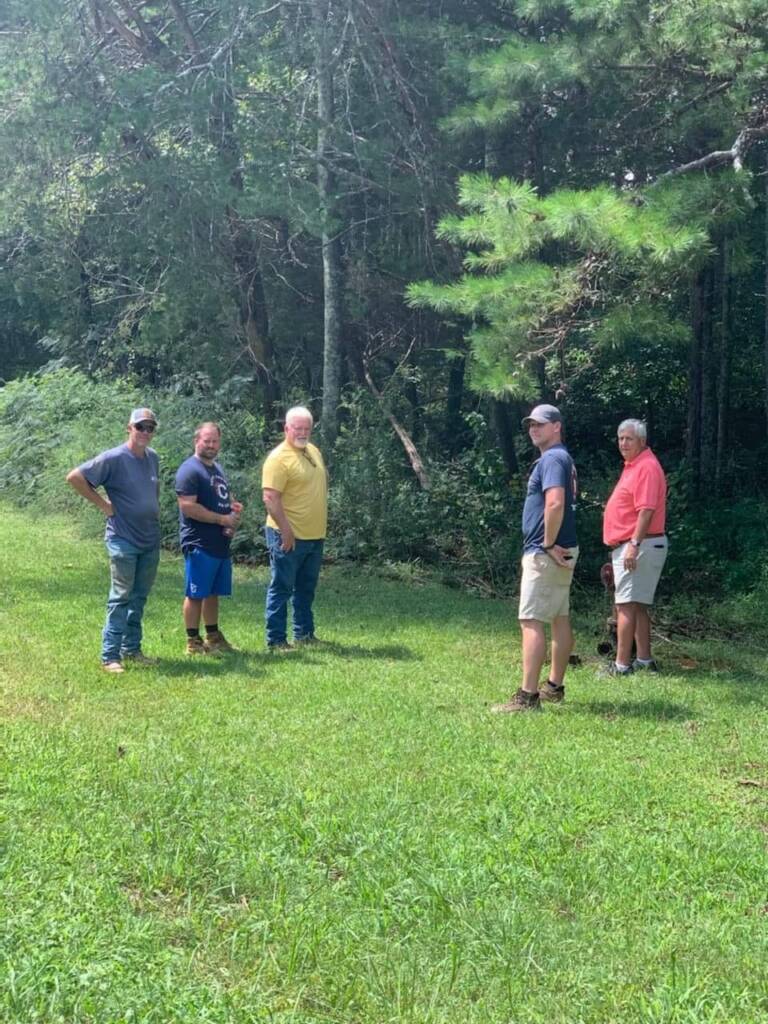 "Commissioner Elsberry also facilitated four guys and two pieces of equipment to come down from Walker County Water to assist. Thanks to the Ballard boys of Menlo and Georgia Rural Water. At one time we had 18 guys working to make this connection to help Menlo. We laid 1400 feet of pipe in two days. I'm very proud that we have this connection now to help ensure running out of water doesn't happen again. Very soon we will have four supplies of water in Menlo and we will be in great shape," Keen said.