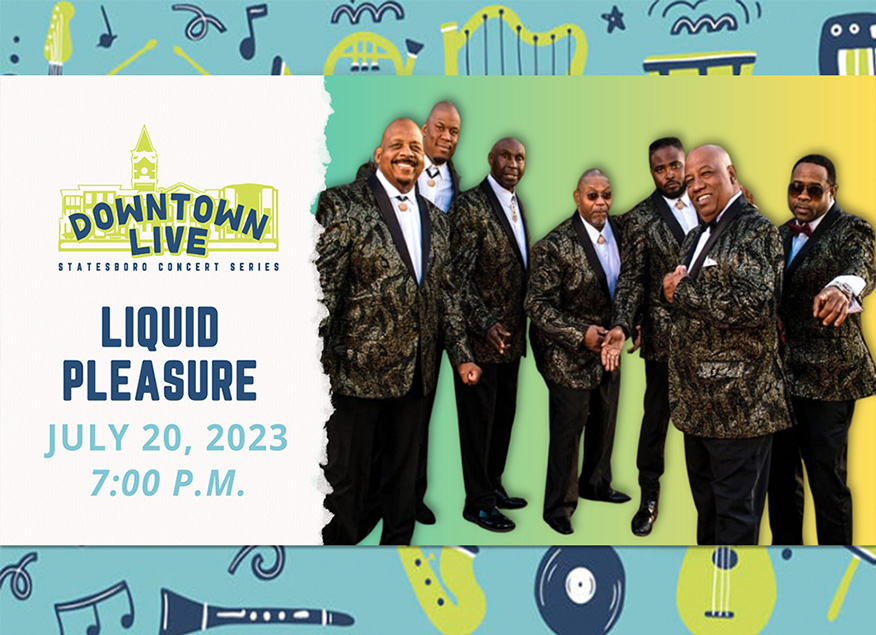 Statesboro's new summer concert series, Downtown Live, will feature Liquid Pleasure this Thursday, July 20, 7:00 pm, on East Main Street in front of the courthouse. This is the last concert of the Downtown Live series for the summer.


This is a community sponsored free event, and is family friendly for all ages. Food trucks and beverage vendors will open at 6:00 pm.
About Downtown Live: The Downtown Live Statesboro Concert Series runs from June to July with two concerts per month on select Thursday nights.
About Liquid Pleasure: Liquid Pleasure, from North Carolina, has brought audiences to their feet for several decades. With crowd-pleasing covers of modern groups like The Black Eyed Peas and Outkast to Motown staples like The Temptations and The Supremes, there's a little something for everyone to enjoy. Visit their website HERE.