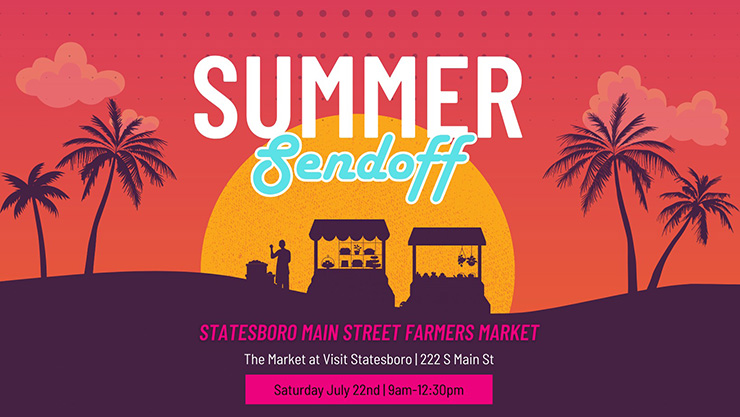 This Saturday at Statesboro Main Street Farmers Market is Summer Sendoff, 9:00 am – 12:30 pm.


There will be a variety of vendors as always, plus arts & crafts, back to school goodies, the Book Bus, and activities for the whole family. Firefighters will be bringing a firetruck for kids to touch, see up close, and get a picture.
"As summer ends and the kids go ready to go back to school, we want to make sure they end their break with a bang. Come out and finish the summer strong with our Summer Sendoff! We're hoping to make this not only one of our biggest market events, but one that brings the whole community together and maybe even brings newcomers to the market to fall in love with our vendors and all they have to offer."
The Book Bus is part of the Bulloch County Literacy Council's Bulloch READ initiative and provides free books to children at school and community camps and events. Read more about it HERE.
---
Interested in being a vendor? The Farmers Market offers a trial vendor day – Pay a fee of $50, with no booth fees. Bring your garden veggies or a craft you specialize in to see if you like selling at the market and would like to sign on for the long-term. Download an application HERE. Bring the completed application to the Visit Statesboro office, or email it to boromarketapps@gmail.com.