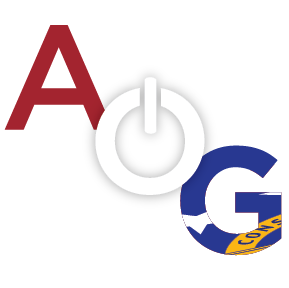 Sheriff Mitch Ralston Reports:
During several weeks in August, southern Louisiana, particularly the Baton Rouge area, was devastated by heavy rainfall which led to catastrophic flooding. Tens of thousands of people were displaced from their homes, with the great majority having no flood insurance. This natural disaster also affected local law enforcement personnel and their families, who had to cope with carrying out their duties while making accomodations for their own loved ones.
On Monday, August 22nd, Sheriff Ralston and the Sheriff's Auxiliary, along with Sheriff Mark Schrader of Chattooga County, Sheriff Steve Wilson of Walker County, Sheriff Ray Cross of Dade County, Sheriff Gary Langford of Murray County, Sheriff Scott Chitwood of Whitfield County, and Sheriff Gary Sisk of Catoosa County initiated a relief drive wherein critical supplies were collected in Gordon County and the surrounding Chattooga, Walker, and Dade,  counties under the supervision of the respective sheriffs. Senior sheriff's personnel contacted officials at the East Baton Rouge Parish Sheriff's Office (EBRPSO) to determine which supplies were most needed, and created a list of specified supplies. This list included (new) clothing, shoes, cleaning supplies, and personal toiletry items.
The collection process continued throughout Tuesday, August 30th, with the collection point being a semi trailer loaned to Sheriff Ralston by local businessman Mr. C.J. Dodd of 'Dodd's Carpet'. Sheriff's staff and Auxiliary members manned the collection point for several days, receiving and storing supplies.
At 4am Wednesday morning, August 31st, the relief convoy of supplies escorted by Sheriff' Ralston, and several deputy sheriffs and Auxiliary members, set out from Calhoun, and were joined by Chattooga County Sheriff Schrader. The convoy continued westward all day stopping only for fuel. After a 580+ mile trip, the relief convoy arrived at the East Baton Rouge Parish Sheriff's Office Station in Baton Rouge. They were greeted by senior EBRPSO officials. The supplies which were then off loaded be the Georgia and Louisiana sheriffs' personnel and auxiliary into a temporary shelter acquired for displaced EBRPSO members and their families. The contributed materials were both desperately needed and much appreciated by the EBRPSO staff.
After a brief stop for an afternoon meal nearby the Sheriff's station, the relief convoy began the 580 mile trip home. Again stopping only for fuel, the convoy motored back to Georgia, arriving in Calhoun at 3:30am the following morning (September 1st). The entire 1166 mile journey was completed in just under 24 hours.
Sheriff Ralston said,  " When there is a need, the citizens of our county, as well as the people of Chattooga, Walker and Dade counties, 'stepped up to the plate'. I'd like to thank Sheriffs Schrader, Wilson, and Cross for their partnership in this effort, as well as the people they represent. I appreciate you all. Special thanks to Gordon County E911 Director Debbie Vance and her staff, Sheriff Schrader and his deputy who made the trip with us, as well as Mr. C.J. Dodd of "Dodd's Carpet" who most graciously provided a trailer, truck and driver; the trip wouldn't have been successful without your kindness. Please keep the people of the EBRPSO and all of affected southern Louisiana in your thoughts and prayers as they continue recovering from the calamity there. And to everyone involved who made this possible, a most sincere 'thank you'."