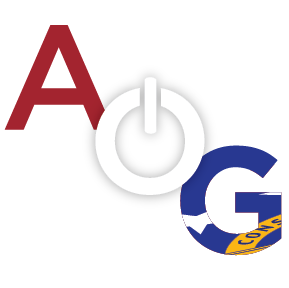 During election cycles, many issues are given the spotlight that otherwise may linger in the dark. In Chattooga County's Sole Commissioner race this year, one of those spotlight issues has become the county jail. While the jail issue is not the only burden facing Sheriff Mark Schrader, it has been the most politicized issue surrounding the commissioner's race. The jail itself should not be a political issue. Being a bi-partisan element of the county that all citizens rely upon, and regardless of who is elected as the next commissioner, the problems of the jail should be addressed one way or another rather than sweeping it back under the rug for another term. However, the jail is not the top of the list of concerns for the Sheriff's Office. According to Sheriff Schrader and several members of his force, it is the lack of retirement benefits and low-pay that dominate any conversation about law enforcement headaches.

The deputies' retirement benefits were eliminated from the county budget, much to the surprise of everyone except the sole commissioner, a few years ago. The elimination of retirement benefits coincided with a 19% property tax hike and the creation of a new county position quietly filled by the commissioner's primary opposition in the previous two elections. Many people questioned the commissioner hiring a man who ran against him in back to back democratic primaries. But the shrewd political move paid off for Commissioner Winters with the ancient policy of keeping your friends close and your enemies closer. Or in this case… well paid. Commissioner Winters went on to create and secretly fill additional positions with no job posting and no interview process. During this time period, the commissioner's salary continued to rise and, as of December 2015 was a healthy $107,509.42, including an unknown benefit package. Since the close of 2013, the tax payers of Chattooga County have apparently given the commissioner's office staff pay raises of 10% to over 20% for some clerks. The commissioner himself has enjoyed a 7% pay increase. At the time of publishing, the requested records regarding the commissioner's retirement benefit package and that of his office staff had not been furnished.
Over the past couple of years, Sheriff Schrader has pleaded to Commissioner Winters repeatedly requesting a 3% allotment to pay into a County Retirement System. "From my figures, I requested $44,244.00 be added to my 2017 budget to fund a 3% retirement for my employees," said Schrader.
Chattooga County Sheriff Mark Schrader sat down with All On Georgia to discuss some of the ongoing concerns about better pay and benefits for Chattooga County deputies and the looming jail issue. Sheriff Schrader had plenty to say about the challenges he is facing to perform his statutory duties to the citizens of Chattooga County.
"First of all, no one enters this field of work with the idea of becoming wealthy. However, everyone does expect to be able to provide for themselves and their families. More and more people in this day are working for benefits. Healthcare everywhere is expensive, but required. This, in part, creates the competitive employment issues that the Chattooga County Sheriff's Office is burdened with. You don't have to walk or drive very far from the Sheriff's Office to find that a certified officer can have better pay, cheaper insurance and a vested pension retirement at another agency. This however is not a new problem. It has been a problem for many years. It is now that we see that the hiring pool of experienced, trained and qualified officers is growing smaller." In 2013 family insurance for employees was over $700 a month.
The turnover rate is high due to low pay and no retirement benefits. Since taking "office in 2013 I have seen approximately 25 employees leave for employment elsewhere for better benefits and pay," stated Schrader. After making this statement, another Sheriff Patrolman announced his departure seeking better pay and benefits in Gordon County just this week.
When asked about the money and time invested in training a deputy Sheriff Schrader had this to say, "…from the time that a jail officer starts training to become a certified deputy sheriff, graduates from the police academy, completes an 8-week field training program and sits in a patrol car, by themselves, ready to answer calls, it costs approximately $13,000.00. This includes pay and equipment needed throughout training. (This does not reflect what it cost to cover their shift in the jail for the 11 weeks that they are in training)." This means that the taxpayers have spent approximately $325,000 in the few years in training new deputies as a result of high turnover that can really be seen as another investment in other police departments.
In planning for the Sheriff Office's budget for the 2015 year, "I asked for and received a 4% base salary increase for all employees, with the exception of me. This was requested in an attempt to raise the base hire-in salary to assist in the selection and retention of qualified trained officers," stated Schrader.
Sheriff Schrader has been pulled into the political debate surrounding the county jail but remains distressed about the impact on recruiting, retention and performance of his deputies due to the financial crisis. This crisis is only magnified by the actions of a sole commissioner who seems more intent on protecting his position than protecting our citizens.
Sheriff Schrader has been employed in law enforcement for 23 years. His career at the Chattooga County Sheriff's Office in August 1993 and he worked in various capacities throughout his tenure. "I started as a jailor and then went to the patrol division as a deputy sheriff. Next, I worked as an investigator for 12 years before being offered the opportunity to serve the people as sheriff. I have also had the opportunity to work as a patrolman for the Town of Trion and as a part-time patrolman for the City of Summerville."
Sheriff Mark Schrader is running unopposed.