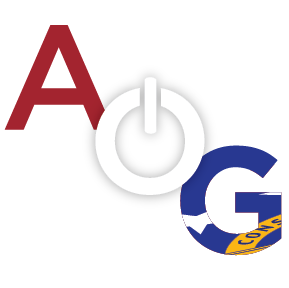 At their regularly scheduled Commission Meeting on February 6, 2017, the Tattnall County Board of Commissioners voted to award the 2017 Spot Leveling Contract Bid.

This is an open ended project for the 2017 calendar year which allows for spot patching on roads without having to seek the approval of the Commissioners each time. It also saves the County from having to obtain a full construction paving crew for a small patch. As of February 6th, there were no areas that needed spot patching.
Two companies submitted bids: Everett Dykes Construction and T&K Hicks Contracting.
County Manager Frank Murphy said that Everett Dykes Construction did not originally submit a bid for the project because the project was "too small" for their company. Because that left the County with only one bid, Murphy returned to Everett Dykes to request that if they were able to do the project, despite the size, they provide the cost for doing so. Murphy also emphasized the benefit of selecting the second Option, regardless of company, because it allows for a secured asphalt price throughout the year instead of adjusting for the fluctuation each time asphalt is purchased.
First Option – The County would haul and purchase the asphalt
Everett Dykes – $150 per ton
T&K Hicks – $30 per ton
Second Option – The Contract provides everything – asphalt and hauling
Everett Dykes – $200 per ton
T&K Hicks – $125 per ton
The Commissioners voted to approve Option 2 with T&K Hicks for the remainder of 2017.
T&K Hicks received the contract for the 2016 spot paving as well. At that time, it was noted that equipment used by T&K Hicks was provided to the County "at cost" per day, which saved the county money.
---
AllOnGeorgia recently conducted an unscientific poll asking the following question:
Is it appropriate for a full-time employee of a city or county to receive contracts for their respective city or county for side work through a private business in which they have a vested interest?
7.25% of respondents said YES it is appropriate
92.75% of respondents said NO it is not appropriate
Those respondents were then asked:
Would your opinion on whether or not the practice is appropriate or ethical change if the city or county was putting the project out for bid?
39.13% said it WOULD change their opinion
60.87 % said it WOULD NOT change their opinion
The real question is whether or not citizens of Tattnall County are willing to pay more for contracts to be paid out to companies not affiliated with employees.