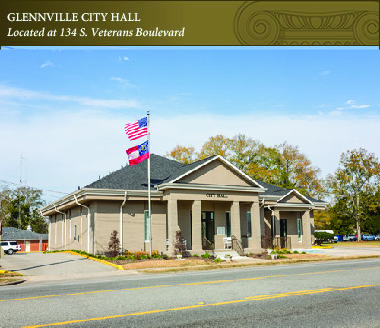 The City of Glennville received a perfect audit report for the city's FY 2019 accounting practices, a report prepared by an independent auditor shows.


The FY 2019 financial audit was completed by Henderson & Godbee, LLP out of Valdosta.
The report as provided to the mayor and council concluded that the firm "did not identify any deficiencies in internal control" that are considered to be material weaknesses, nor did the audit find any instances of noncompliance or other matters that are required to be reported under the Government Auditing Standards.
This is not the first time the city has received a perfect audit report and Glennville was the only government entity in Tattnall County to have a perfect financial audit report in FY 2018.
Last year, the auditor noted the negative impact of the municipal court as it pertains to fines assessed but are never collected, which affects the city budget. Municipal Court Judge Joe McGovern uses private probation services loosely for a variety of city ordinances, but the fines are not being paid to the city and, often times, the minimal amounts paid go to the probation company before the city sees any money. The city council was made aware of the issue but it is not clear if municipal court operations improved.
The full audit report has been submitted to Georgia Department of Audits and Accounts as well as the Georgia Department of Community Affairs as required by law.
You can read the full PDF of the audit below. [File is large and may be slow to load]
2019CityofGlennville