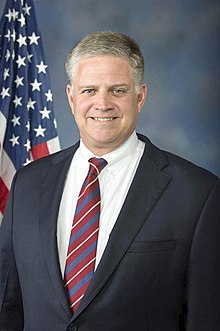 Last week, Congressman Drew Ferguson (R-Ga.) introduced the Behavioral Intervention Guidelines (BIG) Act with Congressmen Michael C. Burgess, M.D. (R-Texas), Jimmy Panetta (D-Calif) and Joe Kennedy (D-Mass.). This legislation would task the Department of Health and Human Services (HHS) in consultation with the Department of Education, Department of Justice, Department of Homeland Security, and a wide array of stakeholders to develop best practices for the proper use and implementation of behavioral intervention programs.

The National Behavioral Intervention Team Association (NaBITA) describes behavioral intervention as a "focus on a caring and preventive approach that incorporates the school, the district, community resources and the family to support the student. Teams intervene with specialized knowledge to identify the earliest signs of potential crisis rather than waiting for clear signs of an impending threat and reacting. Teams develop success plans for students that may include disability support, treatment requirements, and academic assistance."
Once established, these best practices are to be disseminated on the HHS department website and HHS would provide technical assistance for elementary, secondary and higher education institutions that are looking to create their own behavioral intervention team.
Schools like Columbus State University in Georgia implemented behavioral intervention programs following the 2008 tragedy at Virginia Tech University. University leaders like Dr. Chip Reese report that as a result of these programs they have "seen [the university's] culture change, where we're helping people get back on track."
"Every American wants to live in a safe community," said Ferguson. "But too often, that safety has been shattered by tragedy. This legislation combats this epidemic head on. Behavioral intervention teams, like the one at Columbus State University, have repeatedly prevented potentially explosive situations from escalating. The BIG Act will help schools across the nation implement this life-saving program to ensure our students stay safe, healthy and successful."
"School safety is imperative in ensuring American children can succeed throughout the course of their education. I am grateful to those in Texas and around the country who are developing commonsense measures to enhance school safety, including behavioral health intervention and treatment," said Dr. Burgess. "By connecting experts who develop and implement behavioral intervention programs to the Department of Health and Human Services and other federal agencies, the BIG Act will help to spread best practices throughout the country. I commend Texas Tech for establishing a project to increase access to mental health services in schools and for contributing to the efforts in Texas to boost school safety."
The BIG Act has been referred to the Committee on Energy and Commerce.
This is a press release from Congressman Drew Ferguson's Office.