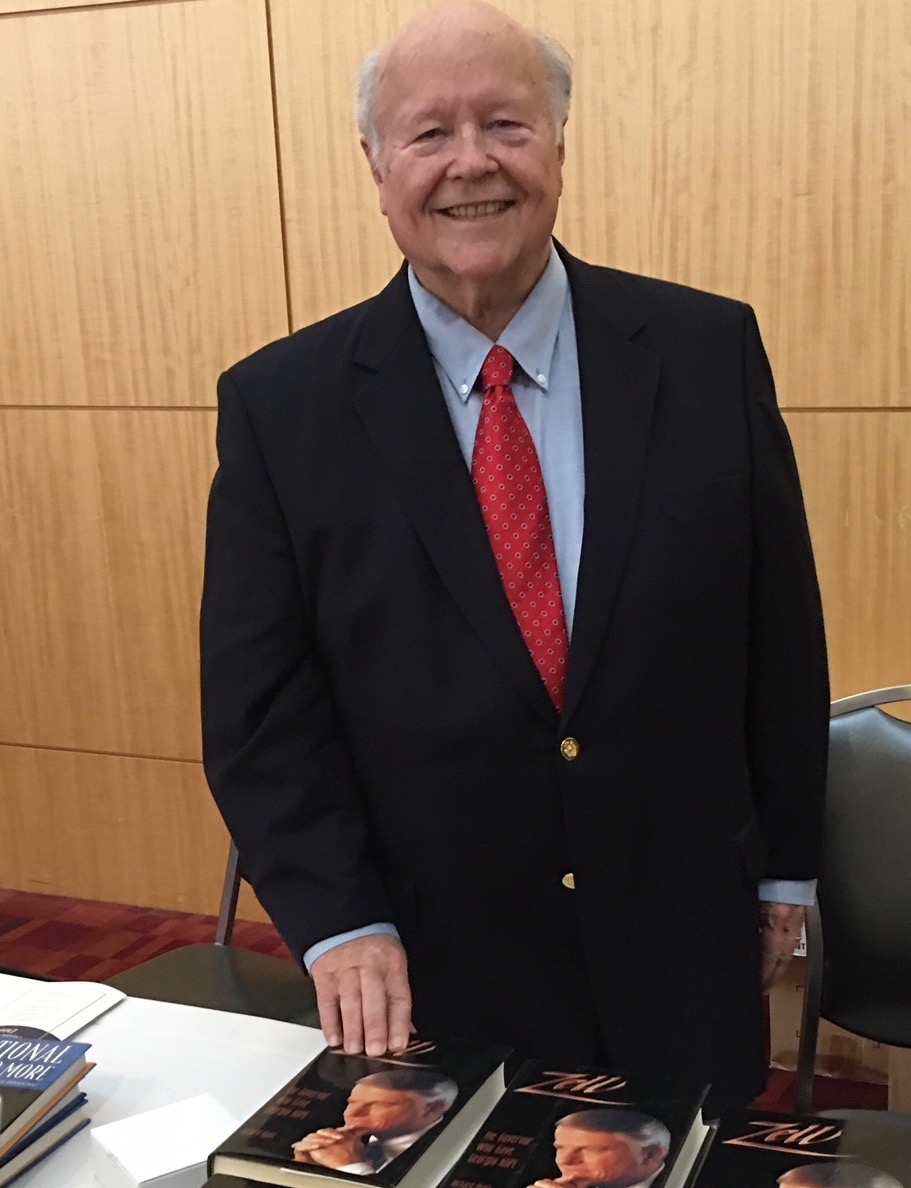 (The following column is the opinion of the author and does not reflect the opinions and beliefs of employees or staff members of All On Georgia.)
Let us hope that the three-ring circus that has been following the Columbus mayor's race is ready to pack up its tent and make room under the Big Top for meaningful discussions about some candidates that we hardly know.

Followers and enemies alike spent weeks trying to determine whether candidate Zeph Baker lives in Columbus or Newnan — a controversy that led to serious allegations about indiscretions in his political and private life.
This week, after an earlier ruling by the Muscogee County Board of Elections & Registration, a decision was rendered by an out-of-town judge that should allow Baker to be legally accepted into a group of candidates who share the dream of becoming the 70th mayor of Columbus.
Together, they're a mix-and-match fraternity of six individuals who would never be invited to the same Christmas party. Instead of sharing their personal stories and telling voters what they would do as mayor, many of the candidates have used their time on the political stage to fire nasty missiles at opponents instead of selling themselves.
Make no doubt about it, questions about Baker's home address and the lack of judgement he sometimes exhibits are valid discussions about a candidate who could be our next mayor. It started on this site with published allegations that his legal address was in Coweta County. The issue has been kept alive by fellow candidate Beth Harris, who continues to keep the fires burning about where Baker lives and how he behaves.
Agree or disagree with the outcome, this complaint is settled. Baker will be on the ballot on May 22 and nearly 3,000 early voters have already cast votes in person along with absentees who voted by mail. But on the way out of the courtroom, where a judge from Tift County announced his ruling on where Baker resides, Harris and television reporter Robbie Watson wouldn't quit making noise. It created a bitter and useless political drama.
Harris continues to set fires. She is a longtime activist in party politics and served one term on the Muscogee County School Board. She's fearless, but she's not a leader. Neither is rookie candidate Charlie Roberts. Regulars on local social media sites are constantly barraged by people who are part of his so-called team. They claim they are being personally harassed by antagonists from other camps. They call out their critics by name while their favorite candidate posts claims the police chief is involved in the coverup of a murder. This childish group threatens to turn the mayor's race into a campaign for president of a fourth grade class.
That leaves three candidates.
Danny Arencibia started off as a total unknown but has made progress as a candidate as he showed on the latest mayoral debate. He's calm and plainspoken. His tasteful Facebook ads have helped people get to know him. He brings ideas to the table but perhaps more than any other candidate he has suffered from a lack of substance at the public forums. Voters haven't heard him speak out on issues in the community or seen what kind of leader he might be.
Winfred Shipman Jr. is totally out of his element. He means well, but he's not cut out to be mayor,
Berry "Skip" Henderson is the only known product on the counter. He spent 21 years as an at-large member of Columbus Council and his understanding of citywide issues is deep. But Henderson is often uncomfortable behind a podium. He doesn't like talking about himself or his accomplishments and doesn't relish taking pot shots at others. He might be a stronger mayor than a candidate.
He began the campaign as the acknowledged front-runner and has nothing to cause himself to slip. Through all of the turmoil he has been a gentleman and has tried to stick to the issues. He doesn't attack city government, which some might attribute to the strong support he's receiving from council members. Nor does he distance himself from outgoing Mayor Teresa Tomlinson which many potential voters would like him to do.
And with five other candidates on the ballot, can Henderson win without a runoff?
Enter Zephadia Dwayne Baker.
Baker communicates. He reaches people in whatever part of town he may be. He is an African American but the issues he presents are universal. Through the frequent conflict over his true home address, he kept his cool — even when a WLTZ reporter tried to get in his face.
"It's time," is his campaign message and he constantly maintains that this catch phrase does not refer to the color of his skin and the fact that he could emerge as the city's first elected black mayor. He talks about how he has run businesses but fails to mention the problems he has had in business.
What will happen on May 22?
Can Skip Henderson win it all without a runoff? Can Zeph Baker pull the outright upset or be strong or pick up enough support to nudge into a runoff? Is anyone else on the ballot capable of jumping in the top two spots?
Going into the non-partisan vote, Henderson is well funded. No one knows how much money the Baker campaign has because he hasn't filed the required reports. Henderson is purchasing billboard space in key intersections around town and is showing up at community events to shake hands and meet people.
Henderson is supported by donors who frequently show up in local campaigns but these people don't have the raw energy and relentless drive shown by Baker supporters. Residents of South Columbus criticize Henderson for not being involved in that part of town in the past, but they also wonder why Baker only shows up when he's running for office. Without piling on, Henderson must find remind voters of Baker's past problems as they relate to his candidacy.
Though her name isn't on the ballot, critics whisper about claims that on council Henderson was usually in Tomlinson's corner. He must build a moat between himself and Tomlinson without turning her supporters away. He must connect to voters who fought for the property tax freeze without offending voters who opposed it. He must mount a strong campaign south of Macon Road and, with help from supporters such as Dr. Robert Wright, stake out his claim to African American voters.
Baker has history on his side.
Mayor Pro-Tem A.J. McClung briefly moved into the mayor's chair after J.R. Allen died in a plane crash in 1973. Now, for the first time, African American voters believe a black candidate has a chance to become the city's first black mayor elected at the polls. If Baker's successful, they want to be part of that special moment.
Baker's campaign also will be buoyed by the presence of Rep. Stacey Abrams of DeKalb County on the Democratic ballot. In recent years this influential member of the Georgia House led statewide voter registration drives, and now the state legislator wants to be governor of Georgia.
The local turnout on May 22 is expected to be small and should Abrams help get out a significant black vote in Muscogee County, it would be a boost to Baker who in the closing weeks of the campaign will have to deal with his past blunders. He can't pretend these things didn't happen.
As for the rest of the mayoral candidates, after weeks of watching and listening, it appears neither Arencibia, Harris, Roberts nor Shipman are going to be factors on May 22, though their collective numbers could have an impact. The crowded lineup might favor Baker, for he and Shipman are the only black candidates.
Which candidate will be on top after votes are tallied?
More importantly, will that person gather enough support to win without a runoff? And if two of them — probably Henderson and Baker —end up in a runoff sometime in June, what kind of campaign would it be?
A runoff would probably favor Henderson over Baker for historically it has always been a huge challenge for candidates of any skin color to get African American voters back to the ballot box for a second time in the same race.
For that reason, Zeph Baker can't hold anything back.