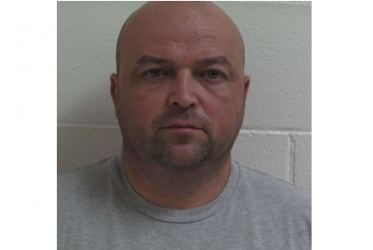 The Georgia Bureau of Investigation has arrested a public safety investigator after an investigation stemming from allegations of jury tampering.

The state agency reported that Chip William Nix, 43, was arrested on three charges – two counts of Embracery and one count of Violation of Oath of Public Officer – on October 30th.
The GBI says Nix was previously the 'law enforcement prosecutor' during a criminal trial. Nix works as a Public Safety Investigator with the City of Bainbridge. According to a press release issued by the GBI, Chief Judge Kevin Chason of the South Georgia Judicial Circuit requested the GBI conduct an investigation into alleged jury tampering during a criminal trial in Decatur County Superior Court.
Under Georgia law, "embracery" is defined in OCGA 16-10-91 as communicating with a juror in an attempt to influence his or her action as a juror. A person convicted of embracery – a felony – is punishable by a fine of up to $1,000 and imprisonment of one to five years for each count.
Violation of Oath of Office by a Public Officer, under OCGA 16-10-1, is also a felony and carries a prison term of one to five years.
"GBI agents conducted the investigation and interviewed witnesses and jurors related to the trial in question. The investigative case file was then turned over to District Attorney Joe Mulholland for his review," the press release said. Arrest warrants were obtained and Nix turned himself in to the Decatur County Jail on the afternoon of October 30th.
Nix is still employed with the City of Bainbridge, according to a press release from the city.
"The City of Bainbridge has been made aware of the arrest of Bainbridge Public Safety Investigator Chip Nix by the Georgia Bureau of Investigation earlier today. It is our understanding that Investigator Nix has been charged with two counts of embracery and one count of violation of oath of office. The city was not involved in this investigation and therefore has no further information on the specific allegations. The city will be, and has been, fully cooperative with the Georgia Bureau of Investigation and with the office of District Attorney Joe Mullholland. Under our system of justice, the presence of a charge is not an indication of guilt and all persons are granted the presumption of innocence. As this involves a criminal proceeding and a personnel issue; the city will not be making any further comment pending the outcome of the case."
The investigation, which is ongoing, is being conducted by the GBI Thomasville Office.