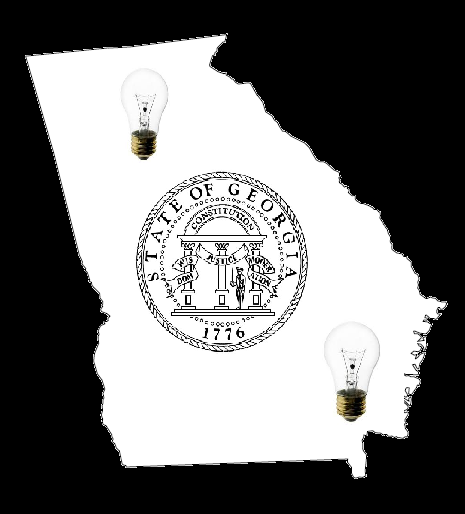 When it comes to the enforcement of state ethics laws, Georgia does not rank too high.

The Coalition for Integrity recently released a report on Enforcement of Ethics Rules by State Agencies, which demonstrates the significant differences in state ethics enforcement and a lack of transparency in actions taken by state ethics agencies.  Georgia's ethics agencies scored poorly in enforcement efforts and transparency.
From the press release issued by the Coalition for Integrity:
The report analyzes how state ethics agencies exercise their enforcement and sanctioning powers – and how transparent that implementation is. It provides findings on the enforcement statistics of the ethics agencies of the 50 states and the District of Columbia with jurisdiction over legislative and executive branch officials, as well as a comparative scorecard, which ranks the states and the independent state agencies on the transparency and availability of information regarding their enforcement actions. 
The report builds on the 2018 S.W.A.M.P Index, which ranked states based on their legal framework related to the scope and independence of ethics agencies, powers of those agencies, acceptance and disclosure of gifts by public officials, transparency of funding independent campaign expenditures and client disclosure by legislators. In the S.W.A.M.P Index, Georgia scored 55 out of 100, in the top half.
In this report, Georgia scored 39 out of 100 on the Transparency Ranking, in the bottom ten on transparency. Among the notes from the ranking:
The Government Transparency and Campaign Finance Commission's jurisdiction relates only to requirements related to financial disclosure.
There is no government agency charged with enforcing the government ethics code with respect to public officials and public employees.
In 2018, the Commission found five violations of the financial disclosure reporting requirements and issued fines totaling $750.
The Commission does not publish an annual report but does publish all orders on its website.
Shruti Shah, President and CEO of the Coalition, said in a news release, "An ethics commission without wide jurisdiction and the power to issue sanctions with teeth serves no purpose. The jurisdiction of the Georgia Government Transparency and Campaign Finance Commission should be expanded to cover acceptance of gifts and conflicts of interest among all public officials and employees, and they should increase transparency with an annual report detailing their enforcement actions."
You can browse the 46-page report here.
A toothless ethics agency serves no purpose. Agencies need wide powers to investigate and sanction all government personnel.

Currently, seven agencies have limited or no investigative or sanctioning power.

Proceedings of the ethics agency should be open to the public once there is a determination that probable cause exists that a violation has occurred.

15 ethics agencies publish no information on complaints resolved with a finding of an ethics violation.

If an ethics agency determines that a violation has occurred, its findings and sanctions should be publicly available. Confidential letters of reprimand carry little weight in deterring behavior.

18 ethics agencies do not make their decisions and sanctions publicly available.

To increase incentives for compliance, penalties should be meaningful. Fines of $100 or $200 do not provide a deterrent. Most states have the authority to impose significant fines but do not do so. A few states are limited by statute and, in these cases, the amount of the fines allowed should be increased via legislation to meaningful amounts.

Only the Florida Commission on Ethics and the Hawaii State Ethics Commission have recommended that officials be removed from office for ethics violations.
The Minnesota Campaign Finance and Public Disclosure Board can only impose a fee of $5 a day, not to exceed $100, for failure to file financial disclosure reports on time.

Every ethics agency should publish annual reports on their enforcement efforts, even if not required to do so by statute. Doing so demonstrates a commitment to effective enforcement and provides a deterrent to improper behavior.

31 of 50 independent ethics agencies do not publish such reports.
Downloadable Graphic_State Scores