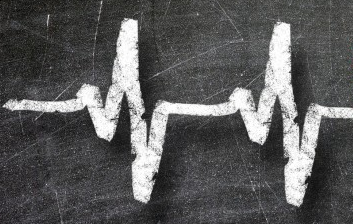 A federal judge has temporarily blocked Georgia's "Heartbeat Bill" from taking effect.

The bill signed into law by Governor Brian Kemp earlier this year effectively bans abortions after six weeks, with exceptions in the case of rape and incest as a long a police report is filed, and if the life of the mother is at risk. But as other states have seen in the courts following the passage of similar measures, the law won't be implemented any time soon.
U.S. District Judge Steve Jones wrote in an order Tuesday that Georgia's current abortion laws shall remain in effect for the time being. It effectively halts the law, one of the most restrictive in the nation and one that declares 'a natural person' when cardiac activity is detected,' from taking effect in January 2020 as planned.
Governor Kemp's office did not immediately offer a comment, according to the Associated Press, but the Georgia Democratic Party called the ruling a 'victory,' as did the American Civil Liberties Union (ACLU).
Democratic Party of Georgia Chair Nikema Williams released the following statement:
"Judge Jones' decision today is a win for Georgia women, for Georgia healthcare, and for the majority of Georgians who believe in access to safe and legal abortions. 
Brian Kemp and Georgia Republicans forced this law forward because they want to enact their extreme agenda to control women's bodies, at the expense of women's lives. 
Throughout this past legislative session, lawmakers heard from thousands of Georgians. This ban would worsen our maternal mortality crisis, threaten our economy, and most importantly, rip away Georgians' most basic right to make our own decisions about our bodies. Georgia Republicans ignored these pleas, instead forcing this law through by one vote  in a clear effort to threaten our personal freedoms. 
Georgia Democrats stand with Georgia women, and we thank the organizations that have been fighting this law in the courts. While we celebrate this victory today, we will continue to work so that every single Republican who supported this bill is held accountable at the ballot box."
"Today is a tremendous victory for the women of Georgia and for the Constitution," ACLU of Georgia legal director Sean Young said. "Politicians have no business telling women or couples when to start or expand a family. This case has always been about one thing: Letting her decide."