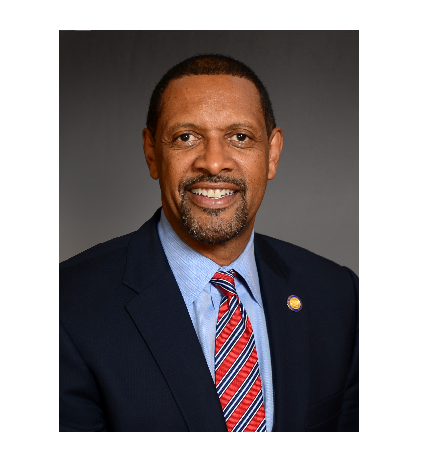 One Georgia lawmaker is pushing for punishments with more time behind bars for offenses that are politically motivated.
State Representative Vernon Jones, a Democrat from Lithonia, wants offenses that are politically motivated – for both real and perceived beliefs – to be punishable by jail and prison time and hefty fines.
Jones filed House Bill 1120 last week, which would eliminate judicial discretion in certain cases and implement mandatory minimum sentencing guidelines any time a court finds "beyond a reasonable doubt" that a defendant selected a victim, group of victims, or any property as the object of the offense because of the "actual or perceived political beliefs or political associations of such victim or group of victims."
If the defendant is convicted of a misdemeanor, HB 1120 requires that individual be sentenced to at least three months but no more than 12 months imprisonment and pay up to $5,000 in fines. Misdemeanors convictions of a high and aggravated nature would require defendants to serve at least six months behind bars but no more than twelve months in jail with the same $5,000 cap in fines.
If the defendant is convicted of a felony, the individual would be required to serve at least two years in prison as opposed to the minimum standard for felonies of one year behind bars.
The language of the bill does not distinguish between violent and nonviolent crimes, nor does it define what 'political beliefs' are under the law.
The measure, which Jones deems a 'sentence enhancer' in the bill language, resembles hate crime legislation, which seek to impose harsher punishments for crimes based on 'who' the victim is. Georgia does not have hate crime statutes, but has sentencing enhancers for certain crimes against children and the elderly.
Jones made headlines in 2019 for missing more floor votes while marked 'present' than any other legislator in the Georgia House. Legislative voting records show Jones passed on 25% of the votes – a total of 98 times.
The bill has not yet been assigned to a committee. You can read it below.
HB 1120