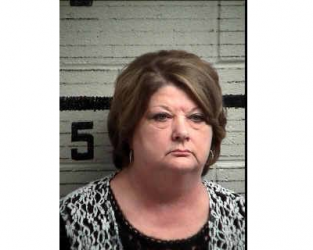 The Fannin County Tax Commissioner has been arrested by the Georgia Bureau of Investigation.
63-year-old Shirley Sosebee of Blue Ridge was arrested on Thursday, March 5, 2020 following an investigation by the state law enforcement agency. The GBI was contacted by the Fannin County Sheriff's Office in February 2020, in which the county law enforcement agency requested assistance in the investigation of Sosobee.
The Sheriff's Office had received a complaint that Sosebee forged the victim's signature on a deed to transfer title in effort to obtain the Fannin County property for use by her family. In a statement, the Sheriff's Office said "The initial inquiry by the Fannin County Sheriff's Office determined the complaint against the tax commissioner did not involve the operations of the tax commissioner's office, but involved personal, family business."
Sosobee was charged with Forgery in the First Degree and Violation of Oath by a Public Officer.
She was booked into the Fannin County Detention Center and a bond of $10,000 was set.
The investigation is open and ongoing. Anyone with additional information has been asked to contact the Georgia Bureau of Investigation