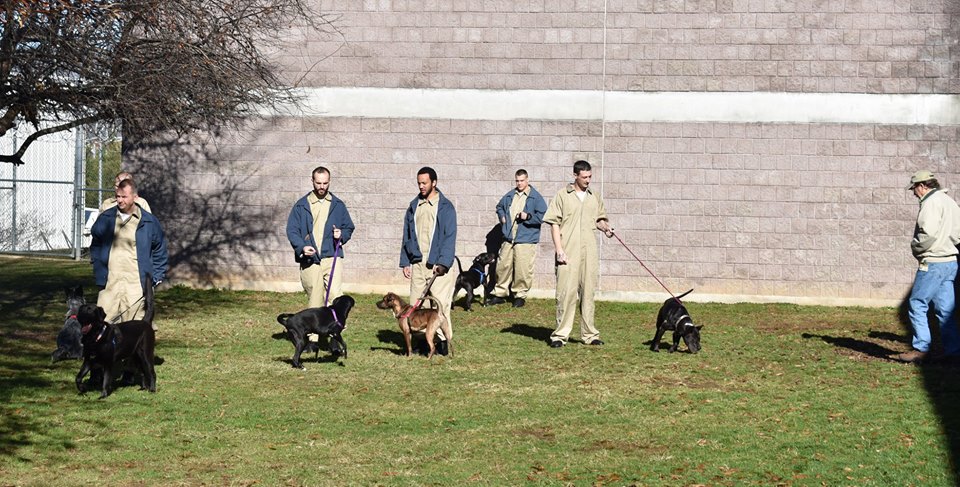 Colwell 'RESCUED' Graduation of 25th Class
Interim Georgia Department of Corrections Commissioner Timothy C. Ward has announced that the 25th class of the Rescued Program recently graduated.

On December 18, 2018, the Colwell Probation Detention Center held a graduation ceremony for detainees. Implemented in 2012, the program is a partnerhip between the GDC and the Mountain Shelter Humane Society and Castoff Pet Rescue.
While participating in the Rescued Program, detainees work to rehabilitate dogs to make them more suitable for adoption, thereby saving them from euthanization.  In turn, the detainees learn skills that will enable them to gain employment upon release, and the Georgia Department of Corrections says that many of them express gratitude for the positive impact they experience in working with the animals.
"I am very proud of the hard work done not only by the detainees, but the staff as well," said Ward in a press release.  "Having 25 groups of detainees complete this program is a testament to the impact it has on the offenders and the community."
Not all inmates are eligible for the program. To participate, detainees must submit an application and essay. After the screening process, the the applicants complete a 12-week program focusing on viable job skills. The classes include topics such as "Problem Solving Based on Spirituality," "Positive Reinforcement Dog Training Techniques" and "Worksource Development Career Coach—Resume and Job Searching."