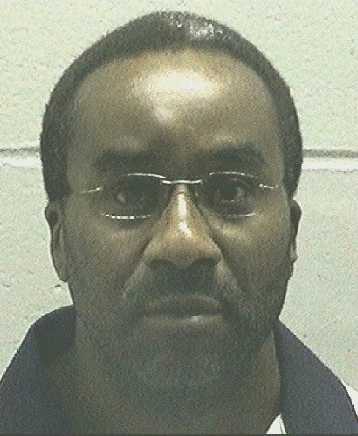 The man set to be executed in Georgia on Wednesday evening has once again filed an appeal with the nation's highest court in hopes of garnering a stay of execution to allow time for forensic DNA testing.
Attorneys for Ray Cromartie filed a petition for writ of certiorari at the U.S. Supreme Court noting that "if a stay is not granted, an innocent man may executed." Cromartie is scheduled for execution on Wednesday, November 13, 2019, at 7:00 p.m. at the Georgia Diagnostic and Classification Prison in Jackson, Ga.
Cromartie was sentenced to death in 1997 for the 1994 murder of Richard Slysz. Slysz was a store clerk and was shot twice in the head during a robbery. Cromartie and his supposed accomplice were both charged, but only Cromartie was charged with murder. His accomplice testified for the state, served time for a lesser sentence, and is already out of prison, while Cromartie rolled the dice at trial. Cromartie has maintained for the last 22 years that he did not pull the trigger. The accomplice, however, has been unable to be located since 2015.
Tuesday's request claims that Cromartie's constitutional right to due process under the Fourteenth Amendment is being violated by Georgia's refusal to test the DNA. Cromartie's legal team is making the request based on a 2012 SCOTUS ruling (Skinner v. Switzer) in which the court ruled that a prisoner who has been denied access to DNA testing under state statute has a right to file a federal claim of a civil rights violation based on due process. The brief filed Tuesday argues that Skinner ensures Cromartie has a federal, constitutional right to a stay in order to continue to seek the DNA testing.
In an unusual turn of events for death penalty cases, the daughter of the victim of the 1994 murder has been advocating on behalf of Cromartie and has penned letters to a number of state officials asking that the DNA testing be conducted.
Elizabeth Legette, Slysz's daughter, said in her most recent statement:
"I understand that I have certain rights as a victim under both the Georgia Constitution and statutes, most notably, the right "to be treated with fairness, dignity, and respect," and the right "to be heard at any proceedings involving … [the] sentencing of the accused."  In the course of the past few months, I have not been treated with fairness, dignity, or respect, and people in power have refused to listen to what I had to say.  I believe this was, in part, because I was not saying what I was expected to say as a victim.  This leads me to the conclusion that victim's rights extend only to those who support what the State apparently wants most in death penalty cases – the execution of the offender or alleged offender."  
You can read her full letter here. Legette's letter to the Georgia Supreme Court is available here and her letter to the District Attorney who prosecuted the case and the Georgia Attorney General is available here.
The defense contends that forensic DNA testing not available at the time of the trial would evaluate DNA samples of clothing evidence from the night of the murder and could determine whether or not Cromartie pulled the trigger. They hold it will exonerate Cromartie.
Postconviction DNA testing has exonerated 367 innocent prisoners, including 21 from death row, but Cromartie's attorney said Tuesday that "Georgia's laws concerning postconviction DNA testing "make it virtually impossible for a prisoner to find the only "right" time to seek DNA testing." Mr. Cromartie's petition asserts, "The timing requirements, as construed by the Georgia courts, create fundamentally unfair barriers."
In a press release in October, the Attorney General's Office claimed the appeal's process was complete, but at multiple points during the appeals process, the defense has contended that a witness from the initial trial has admitted to perjury and that forensic DNA testing not available in 1997 would show Cromartie was not the one who pulled the trigger. [The defense says clothing and ammunition could be tested]. Superior Court Judge Frank Horkan, who sentenced Cromartie to death in 1997, is the same judge who recently denied opportunities to consider the new evidence.
Cromartie was previously set to be executed on October 30th but was granted a stay eight hours before his scheduled lethal injection over concerns with the procedural process. During that time, Cromartie's legal team also made additional pleas to the Georgia Board of Pardons & Parole, the Georgia Supreme Court, and the Georgia Attorney General's Office to consider the DNA evidence. All were denied.
Last week, the Georgia Supreme Court said the ineffective counsel arguments Cromartie made in a second appeal – in which he claimed that had other evidence been presented at trial, he may have been sentenced differently – were denied. The high court also said it will not grant a stay to the execution set for Wednesday.
Unlike many other states, in Georgia, the state Constitution permits only the Georgia Board of Pardons & Paroles to commute a death sentence to life in prison. The U.S. Supreme Court also holds that authority.
On Monday, Cromartie's attorneys filed a separate motion presenting "new, reliable evidence of Cromartie's innocence of the crime for which he is on death row." From the press release Tuesday:
The new filing contains an affidavit from Mr. Cromartie's co-defendant and half-brother, Thaddeus Lucas, giving never-before-heard evidence that another man, Corey Clark, a witness against Cromartie, was actually guilty of the crime. As the motion states, "Mr. Cromartie's case presents extraordinary circumstances…. Thaddeus Lucas's disclosure that Corey Clark confessed to him that he killed Richard Slysz is an extraordinary development.  It demonstrates that Mr. Cromartie is not in fact guilty of the malice murder for which he stands convicted."  (Motion, pp. 14-16) consideration of all the facts in his case, including the new evidence of his innocence." 
That motion is available here.