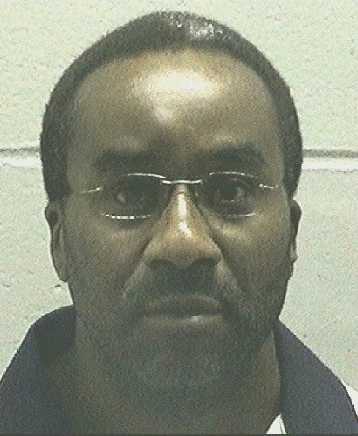 Ray Jefferson Cromartie is scheduled for execution by lethal injection at 7:00 p.m. on Wednesday, October 30 at Georgia Diagnostic and Classification Prison in Jackson. Cromartie was sentenced to death for the murder of Richard A. Slysz.

Cromartie requested a last meal of steak, lobster, macaroni and cheese, cube steak, rice and gravy, steak and cheese sandwich, double cheeseburger, fries, side of ranch dressing, strawberry milkshake and layered cake with white icing.  
On October 16, 2019, the Superior Court of Thomas County filed an order setting the seven-day window in which the execution of Ray Jefferson Cromartie may occur to begin at noon, October 30, 2019 and ending seven days later at noon on November 6, 2019. Cromartie has concluded his direct appeal proceedings, and his state and federal habeas corpus proceedings.
There have been 73 men and one woman executed in Georgia since the U.S. Supreme Court reinstated the death penalty in 1976. If executed, Cromartie will be the 52nd inmate put to death by lethal injection.  There are presently 46 men and one woman under death sentence in Georgia.
Media witnesses for the execution are Kate Brumback, Associated Press – Atlanta Bureau, Joshua Sharpe, The Atlanta Journal Constitution, Desiree Carver, Valdosta Daily Times, Asia Wilson, WALB News 10, and Robert Preston Junior, Broadcast South/DouglasNow.com.
Cromartie's Crime (1994)
The Georgia Supreme Court summarized the facts of the case as follows:
The evidence adduced at trial shows that Cromartie borrowed a .25 caliber pistol from his cousin Gary Young on April 7, 1994. At about 10:15 p.m. on April 7, Cromartie entered the Madison Street Deli in Thomasville and shot the clerk, Dan Wilson, in the face. Cromartie left after unsuccessfully trying to open the cash register. The tape from the store video camera, while too indistinct to conclusively identify Cromartie, captured a man fitting Cromartie's general description enter the store and walk behind the counter toward the area where the clerk was washing pans. There is the sound of a shot and the man leaves after trying to open the cash register. Wilson survived despite a severed carotid artery. The following day, Cromartie asked Gary Young and Carnell Cooksey if they saw the news. He told Young that he shot the clerk at the Madison Street Deli while he was in the back washing dishes. Cromartie also asked Cooksey if he was "down with the 187," which Cooksey testified meant robbery. Cromartie stated that there was a Junior Food Store with "one clerk in the store and they didn't have no camera."
In the early morning hours of April 10, 1994, Cromartie and Corey Clark asked Thaddeus Lucas if he would drive them to the store so they could steal beer. As they were driving, Cromartie directed Lucas to bypass the closest open store and drive to the Junior Food Store. He told Lucas to park on a nearby street and wait. When Cromartie and Clark entered the store, Cromartie shot clerk Richard Slysz twice in the head. The first shot which entered below Slysz's right eye would not have caused Slysz to immediately lose consciousness before he was hit by Cromartie's second shot directed at Slysz's left temple. Although Slysz died shortly thereafter, neither wound caused an immediate death. Cromartie and Clark then tried to open the cash register but were unsuccessful. Cromartie instead grabbed two 12-packs of Budweiser beer and the men fled. A convenience store clerk across the street heard the shots and observed two men fitting the general description of Cromartie and Clark run from the store; Cromartie was carrying the beer. While the men were fleeing one of the 12-packs broke open and spilled beer cans onto the ground. A passing motorist saw the two men run from the store and appear to drop something.
Cooksey testified that when Cromartie and his accomplices returned to the Cherokee Apartments they had a muddy case of Budweiser beer and Cromartie boasted about shooting the clerk twice. Plaster casts of shoe prints in the muddy field next to the spilled cans of beer were similar to the shoes Cromartie was wearing when he was arrested three days later. Cromartie's left thumb print was found on a torn piece of Budweiser 12-pack carton near the shoe prints. The police recovered the .25 caliber pistol that Cromartie had borrowed from Gary Young, and a firearms expert determined that this gun fired the bullets that wounded Wilson and killed Slysz. Cromartie's accomplices, Lucas and Clark, testified for the State at Cromartie's trial.
Cromartie v. State, 270 Ga. 780, 781-782 (1999).
Trial (1994-1997)
Cromartie was indicted in the Superior Court of Thomas County, Georgia for one count of malice murder, one count of aggravated assault, one count of aggravated battery, one count of armed robbery and four counts of possession of a firearm during the commission of a crime. Cromartie was convicted as charged in the indictment and sentenced to death on October 1, 1997.
Direct Appeal (1999-2000)
Cromartie's case was appealed to the Georgia Supreme Court.  The Georgia Supreme Court affirmed Cromartie's convictions and death sentences on March 8, 1999.  Cromartie v. State, 270 Ga. 780 (1999).  The United States Supreme Court denied Cromartie's request to appeal on November 1, 1999.  Cromartie v. Georgia, 528 U.S. 974 (1999), rehearing denied, Cromartie v. Georgia, 528 U.S. 1108 (2000).
State Habeas Corpus Proceedings (2000-2014)
Cromartie filed a petition for a writ of habeas corpus in the Superior Court of Butts County, Georgia on May 9, 2000.  An evidentiary hearing was held on August 12-14, 2008. On February 9, 2012, the state habeas corpus court entered an order denying Cromartie state habeas relief.  Cromartie filed a motion for reconsideration based upon new testimony from trial witness Gary Young, which the state habeas corpus court ultimately denied on October 9, 2012.  The Georgia Supreme Court denied Cromartie's appeal on September 9, 2013. Thereafter, the United States Supreme Court denied Cromartie's request to appeal on April 21, 2014. Cromartie v. Chatman, 572 U.S. 1064 (2014).
Federal Habeas Corpus Proceedings (2014-2018)
Cromartie filed a petition for a writ of habeas corpus in the United States District Court for the Middle District of Georgia on March 20, 2014.  On March 31, 2017, the district court denied Cromartie federal habeas relief. Thereafter, Cromartie filed a request to appeal in the Eleventh Circuit Court of Appeals, which was denied on January 3, 2018.  Cromartie filed a motion for reconsideration in the Eleventh Circuit, which was denied March 26, 2018. The United States Supreme Court denied Cromartie's request to appeal on December 3, 2018. Cromartie v. Sellers, 139 S. Ct. 594 (2018).
Extraordinary Motion for New Trial (2018-2019)
On December 27, 2018, after twenty-one years in prison, Cromartie sought post-conviction DNA testing pursuant to O.C.G.A. § 5-5-41.  On September 16, 2019, following an evidentiary hearing, the trial court denied Cromartie's extraordinary motion for new trial.