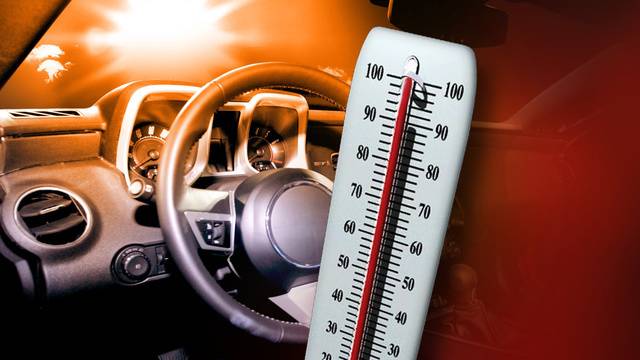 When it comes to the total number of hot car deaths, Georgia ranks fifth in the nation.
The data is from KidsAndCars.org. On average, 37 children die in hot cars each year in the US. Even the best of parents or caregivers can unknowingly leave a sleeping baby in a car; and the end result can be injury or even death, KidsAndCars.org says.
And Georgia, as of last week, has had 37 hot car deaths since 1995.
Consumer Reports says "These hot-car tragedies often occur when parents or caregivers are stressed, when there is a change in driver's routine, or when there is a sleeping baby in the back that a parent or caregiver forgets is in the car. Some knowingly leave their children "just for a minute" not realizing how quickly the temperature in a car can rise to dangerous levels. Even if it is only 70 degrees outside, a car can quickly heat to more than 120 degrees."
According to NoHeatStroke.org, an examination of media reports about the 700 child vehicular heatstroke deaths for a 19-year period (1998 through 2017) shows the following circumstances:
54% – child "forgotten" by caregiver (376 Children)

28% – child playing in unattended vehicle (198)

17% – child intentionally left in vehicle by adult  (120)

1% – circumstances unknown (6)
Law enforcement officials are asking parents to double and triple check the backseat before they get out of the vehicles as temperatures can top 130 degrees within just a few minutes. The heat causes extreme sweating, but eventually the body dries out. That's when the body goes into shock.
The Good Samaritan Law allows people to try a door or window to get a child locked in a vehicle out. If not, a window can be broken without facing criminal charges, Albany Fire Battalion Chief Keith Ambrose says.
Consumer Reports also offered the following tips:
Simple rule: Never leave a child unattended in a vehicle, not even for a minute. It's dangerous, and it is against the law in many states.
Set up cell-phone reminders for yourself to be sure you've gotten the children safely to their destination.
Check the car to make sure that all occupants leave the vehicle or are carried out when unloading. If you lock the door with your key, rather than with your remote, it would force that one last look in the car before leaving it.
Always lock your car and keep keys and remotes away from children.
To serve as a reminder, keep a stuffed animal on the front passenger seat when carrying a child in the backseat.
Place something in the backseat that you would need, such as your purse, briefcase or cell phone.
Have a plan that your childcare provider will call you if your child does not show up.
If you see a child alone in a car, especially if they seem hot, call 911 immediately to help get them out.