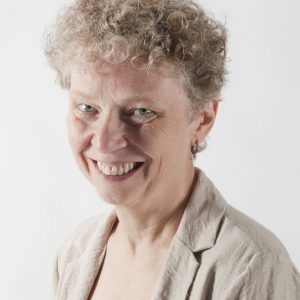 The following article reflects the opinion of the author and not those of AllOnGeorgia.

Liz Throop, a retired Georgia State University professor, spent over 30 hours in 3 counties observing pilot elections of the new voting system in Fall 2019 – including early voting, Election Day, and runoff elections. She also spent time testifying during the Georgia SAFE Commission meetings, speaking to voters and observing equipment performance, and commenting during legislative hearings concerning House Bill 316 – the 2019 bill that stipulated the state purchase the incoming election equipment.
---
Georgians will 
flock to the polls
 in record numbers in 2020, and counties 
face
 many
challenges to get the new voting system 
working
. The State promised delivery 
in
December
:
 now they say the equipment, including over 30,000 touchscreen
machines, 30,000 laser printers, 7,700 electronic poll books, and 3,500 scanners,
should all arrive by early February.
 C
ounties 
need these devices to
 prepare for
elections
 because e
arly voting
 for the 
March 24
th
presidential primary 
begins 
March
Six counties piloted the new system 
during
 Fall 2019 elections. 
Problems included
electronic 
poll books that could not generate ballot access cards; touchscreen
s 
that
cycled on and off; and 
jammed 
printers and scanners. 
T
he vendor tried to reset
digital 
lists of voters using a Wi-Fi connection, but 
had to
 reset 
some 
equipment in
person. 
A
 paper 
back up of the 
poll
book, long requested by critics, could have solved
Poll workers have very little time to learn how to d
ebug voter lists, reboot
touchscreens, and unjam scanners
.
The
large
, upright
 touchscreens compromise ballot 
secrecy, because
 people
 can view
voter
 choices from 20 feet away. The Georgia Constitution guarantees voters a secret
ballot, 
and 
it is
 counties 
who 
must
somehow 
ensure that voter secrecy is protected
.
Counties 
will
 see steep increases in the amount of storage space, testing,
transporting, and set-up needed for the system. 
Some counties need to upgrade
elect
rical systems in polling places,
 or 
even relocate 
where infrastructure can't meet
requirements. Fulton County is spending between 
$
2.2 and 
$
2.7 million on carriers
to securely store and transport 
voting machines
 – a
nd more poll workers will be
needed to implement all of it.
In 2018, some Georgia polling places had wait times of three hours or longer. 
D
uring
pilots
,
 new devices were observed shutting down with poll workers unable to
restart them. Equipment failures could increase wait times and cause people to leave
without voting. Equipment shortages in some areas of a county could affect election
turnout
 by slowing voting and lengthening lines.
These are not
 unsolvable problems, but the 
S
tate needs to know they are issues of
grave public concern. 
C
ount
y
 officials could 
use
 their local authority to move to a
back-up plan if the new system becomes impracticable.
Last year, a federal judge ruled that the State must provide a 
contingency plan
 for
their new system, and the
y
should
 be ready to 
enact
 it
. 
If
the new system isn't ready
by
 March, hand-
marked 
paper ballots
can be implemented to
 address 
concerns
about 
privacy, security, 
machine 
shortages, and 
insufficient
poll worker 
training.
The Court 
also 
told the State it needed to make paper lists of voters available in case
electronic poll books were not functional. Counties must be able to use those paper
lists
to resolve voter registration discrepancies between electronic poll books and 
data on the state's public "My Voter Page" (
www.
MVP.SOS.GA.gov)
.
C
ounty officials need to step up to protect our constitutional right to vote
 and 
to a