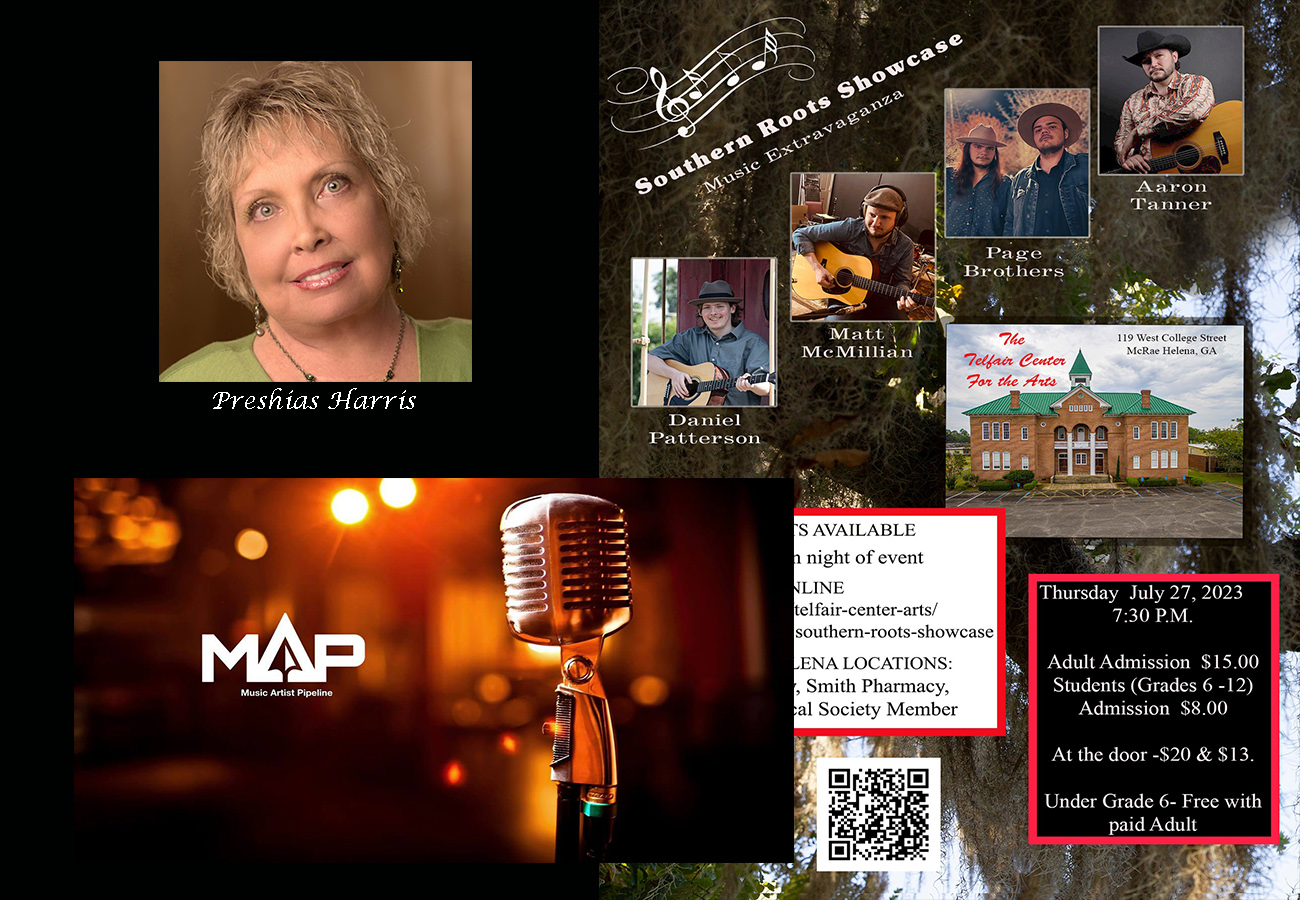 Music Artist Pipeline, MAP Studios, will be hosting a one day Music Business seminar & masterclass at Little Ocmulgee State Park on Thursday, July 27, starting mid-morning and going until late afternoon.

Nashville insider and Music Row aficionado, Preshias Harris, is the guest speaker. Preshias has been a mainstay on Music Row since 1990, and was first published at just 9 years old. She is one of the most knowledgeable industry professionals in Nashville. Learn about publishing, contracts, streaming royalties, social media, production deals, and all things music business related. All music questions are welcome. The fee is $75.
The Little Ocmulgee State Park provides excellent on-site accommodations, offering on-site camping, lodging, 18-hole golf course, on-site restaurant and bar & grill, and a 220 acre lake for recreation. Email MAP Studios at musicartistpipeline@gmail.com or visit their Facebook page HERE for more information.
On the same day, MAP Studios will host "Southern Roots Showcase" concert at the Telfair Center for the Arts, also know as the Old South Georgia Auditorium, located at 119 W College St in McRae-Helena. The concert begins at 7:30 pm and will feature some of South Georgia's finest rural performers as they perform a'la "songwriters in the round" – original roots, country, rock & soul songs in an intimate acoustic concert setting. Artists set to perform are Daniel Patterson, Matt McMillian, Page Brothers, and Aaron Tanner. Concert pre-admission for adults is $15 , and students in grades 6 – 12 is $8. Concert admission at the door is $20 for adults and $13 for students. Admission is free for children 6th grade and below, with paid adult admission. Scan the code on the flyer below to purchase tickets ahead of time.