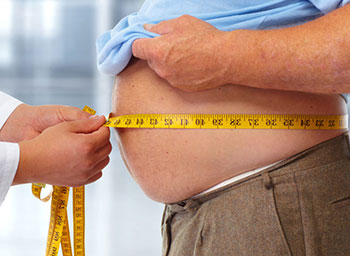 Improvement shown among young children enrolled in food assistance program in 41 U.S. states and territories

In a new study, 41 U.S. states and territories show significant declines in obesity among children, aged 2-4 years, from low-income families enrolled in the Special Supplemental Nutrition Program for Women, Infants, and Children (WIC) between 2010-2016, according to data published today in CDC's Morbidity and Mortality Weekly Report (MMWR).
In 2009, WIC state agencies were required to implement redesigned WIC food packages to better align with the U.S. Dietary Guidelines for Americans and infant feeding practice guidelines of the American Academy of Pediatrics. This change led to increased availability of healthier foods and beverages in authorized WIC stores and improved dietary quality among families who enrolled in WIC.
In addition to the food packages, WIC helps to establish successful long-term breastfeeding, provides participants with a wider variety of food, and offers WIC state agencies greater flexibility in prescribing food packages to adapt to participants with cultural food preferences.
Despite these recent declines in obesity among children enrolled in WIC, the prevalence remained high in most states in 2016.
"Improvements in national, state, and caregiver guidance around nutrition and physical activity may be contributing to this decline in childhood obesity," said CDC Director Robert Redfield, M.D. "We are moving in the right direction and helping parents make healthy choices for their children is reducing the potential for complications posed by childhood obesity later in life."
CDC and U.S. Department of Agriculture (USDA) researchers analyzed obesity trends from 2010 to 2016 among young children, aged 2 to 4 years, from low-income families enrolled in WIC. Over 12.4 million children aged 2 to 4 years from 56 WIC state agencies and territories were included in the study.
Key findings:
In 2016, obesity prevalence among young children enrolled in WIC varied from 7.8% to 19.8%.
During 2010–2016, obesity decreased by more than 3% in seven WIC state and territorial agencies (New Jersey, New Mexico, Utah, Virginia, Guam, Northern Mariana Islands, and Puerto Rico).
Three state agencies showed significant increases in obesity: Alabama (0.5%), North Carolina (0.6%), and West Virginia (2.2%)
A previous study reported that 34 of 56 WIC state/territory agencies experienced decreases in obesity prevalence during 2010–2014.
"While we have seen some progress, obesity prevalence among young children remains too high," said Dr. Ruth Petersen, M.D., M.P.H., director of CDC's Division of Nutrition, Physical Activity, and Obesity.  "We must persist in our efforts to support healthy eating and physical activity for this positive trend to continue."
Efforts to address childhood obesity
In addition to improvements in the WIC program, local, state and national efforts designed to prevent childhood obesity, may have contributed to this decline. For example, CDC provided support for states and communities to implement nutrition, breastfeeding support, physical activity, and screen time standards in early care and education systems and settings. Also, improvements in maternity care policies and practices to support breastfeeding in birthing facilities and workplaces could be a factor in this decline in childhood obesity.
What more can be done?
There is no simple solution to the issue of childhood obesity.  Further implementation of a comprehensive approach that calls for positive changes in multiple settings to promote healthy nutrition and physical activity for young children could help continue the declines in childhood obesity.  Policy makers, state and local organizations, business and community leaders, school, childcare and healthcare professionals, and individuals must work together to create an environment that supports a healthy lifestyle. Parents can serve nutritious foods for meals and snacks and be a role model for preschoolers by eating fruits and vegetables alongside them.  Parents can make water available throughout the day and limit the screen time of preschoolers at home. Parents can support and encourage preschoolers to be physically active every day.
There are several ways state and local organizations can create a supportive environment to promote healthy living behaviors that prevent obesity.  States can embed National Standards for obesity prevention into state early child care education (ECE) guidelines such as licensing, quality rating, subsidy, professional development.
States and communities can support mothers who choose to breastfeed, work with early care and education (ECE) centers (child care) and schools to improve healthy food and beverage offerings and opportunities for physical activity for children.  In addition, they can work to increase access to healthy and affordable foods and make it easier and safer to walk and bike where families live, learn, work, and play.