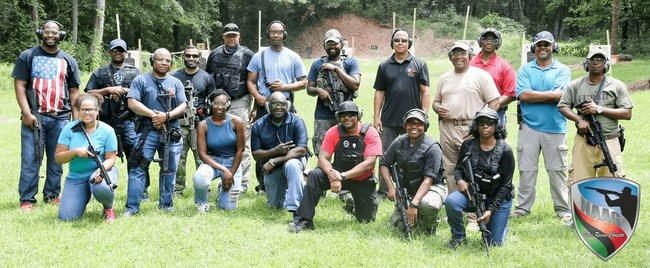 Growing concerns over personal safety in the African American community are leading many to take action. Online ammunition retailer Ammo.com, which has just celebrated the three-year anniversary of their partnership with the National African American Gun Association (NAAGA), provides unique insight into the ammo buying habits of NAAGA members following the death of George Floyd.

Founded by Phillip Smith in 2015, NAAGA started with one chapter in Atlanta, and just 30 members. It now has 112 chapters in most U.S. states as well as the District of Columbia, with approximately 40,000 gun-toting members – more than 10,000 of whom joined this year alone. 90% of NAAGA's members are African American, more than half of them women, and over 1,000 are law enforcement and military.
"2,000 people joined NAAGA in 36 hours after George Floyd," said founder Philip Smith. "That broke our records. We're getting a ton of folks from all over."
Ammo.com's sales to NAAGA members reflect this spike. On May 26th, the day following the death of George Floyd, the online ammunition retailer saw a 260% increase in traffic from NAAGA members.
When compared to the two weeks before May 25th (May 10 to May 24) versus the two weeks after (May 25 to June 8), Ammo.com saw the following increases from NAAGA members:
Revenue: 425% increase.
Transactions: 350%
Conversion Rate: 104%
The most popular calibers purchased by NAAGA members during this time frame were:
These increases come in the wake of a record-setting first quarter for Ammo.com's Freedom Fighter Support donations, which saw over $9,000 donated to pro-freedom organizations at the end of March 2020 – their largest quarterly amount ever.
"The right to self defense is natural, color-blind, and enshrined in our Constitution," said Alex Horsman, marketing director at Ammo.com. "That is why in 2017, we selected the NAAGA Scholarship Fund as one of the several pro-freedom organizations to which we voluntarily donate one percent of our sales. NAAGA is in good company among the Second Amendment Foundation, the Institute for Justice, and Jews for the Preservation of Firearms Ownership."
Horsman continued, "Our recent sales spike to NAAGA members reflects the larger trend of minorities getting their concealed carry permits – which has continued to accelerate since 2007.  We're proud to serve NAAGA members and to support the NAAGA Scholarship Fund in the process, which goes solely to exceptional African American students coming from single-family households."
This is a press release from Ammo.com